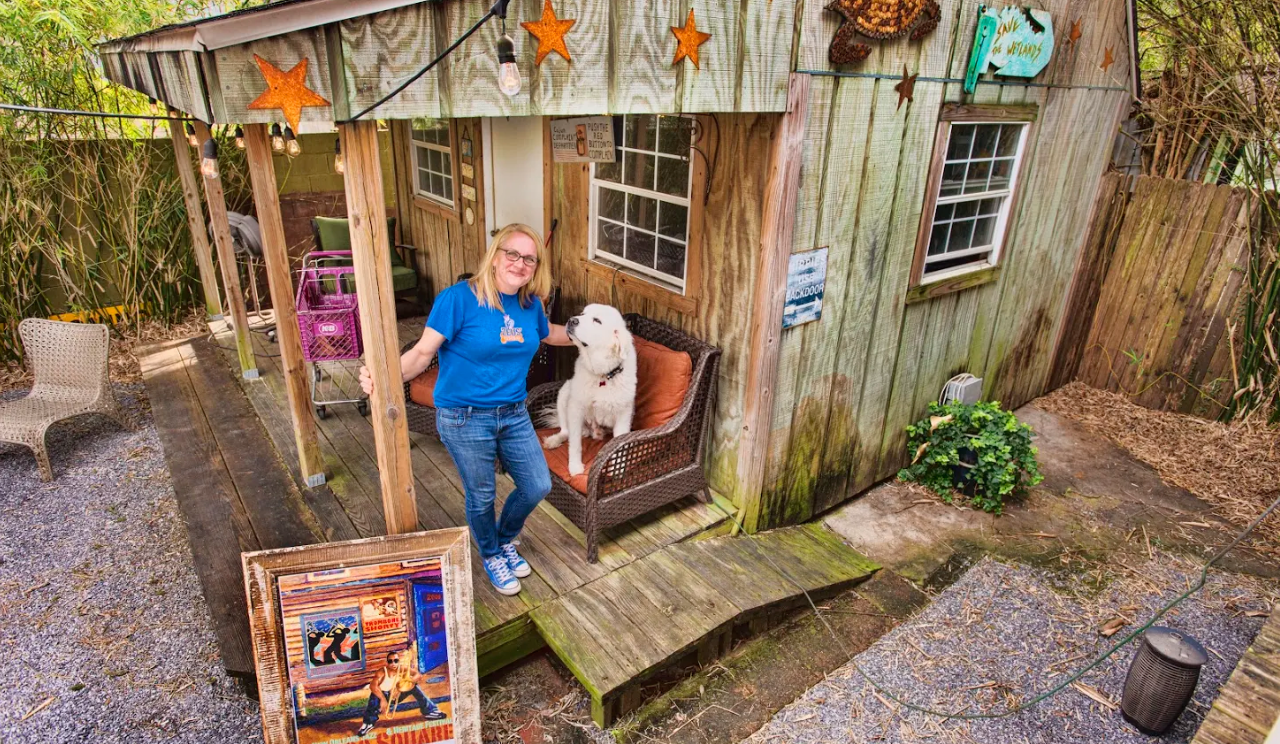 Michelle Ingram is widely known for her work rescuing, sheltering, and grooming animals at Zeus' Place and Zeus' Rescues, the companies she founded starting in 2006 that have grown to three locations. She is, however, a woman of many passions and hobbies that she fruitfully enjoys as often as she can. One of her pastimes is woodworking, and she has a workshop just for making wood creations.
She explained, "I'm a woodworker; I have a full woodshop in my backyard. My uncle Jimmy was a world-famous duck carver, and he has a Cajun cabin in his backyard, and I said, 'I want one of those.' I found the plans online, and me and my dad built one in my backyard."
Michelle has become adept at building and repairing things, but there was one time when she dismantled her creation because it was too ghastly. Michelle said, "The funniest thing I ever built was when my daughter Camille was young, I wanted to make her a toy chest. I built it, and set it up, and it looked like a baby coffin. It was the most horrific thing! I tore it apart and burned it because I said, 'I could never be happy with that.'"
Michelle invites everyone to visit the adoptable pets at Zeus' Rescues located at 2520 Napoleon Avenue, and pet owners can have their furbabies groomed or boarded at Zeus' Place located at 2520 Napoleon Avenue, 4601 Freret Street, and 715 O'Keefe Avenue.
← News and Insights