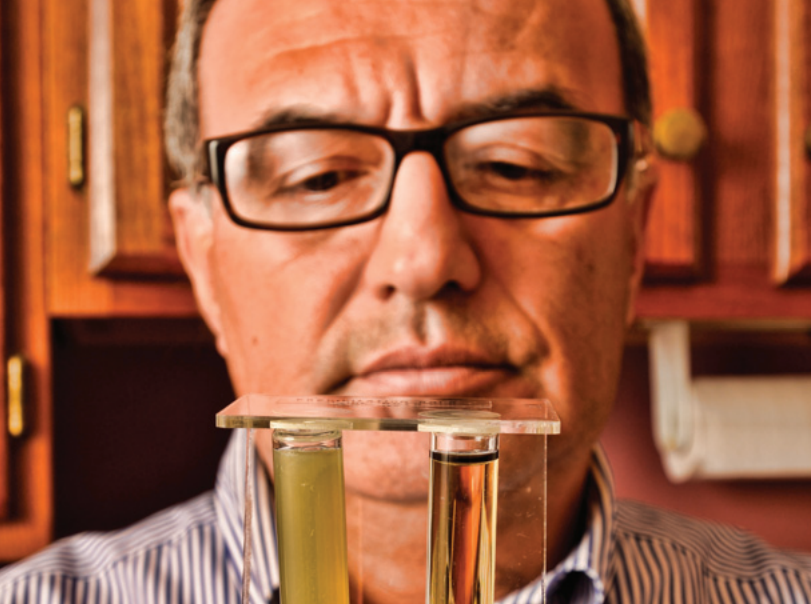 Muddy Waters: The Unfiltered Truth
The Mighty Mississippi is Louisiana's most-valuable resource. It fuels our economy, but more importantly, it fuels us. We drink it, bathe in it, and use it to prepare food for our families. With water being at the center of our lives, have you ever once thought about what is in that water? One company has been on a crusade to educate people about what exactly is in their H2O since the 80s.
Located in Old Jefferson, the Wellness Water Company sells, installs, and maintains water quality improvement systems for residential, commercial, and industrial applications. The founder and current owner, Julio Torres, established The Water Company in 1984 to sell quality water filtration systems to residents and businesses in the New Orleans area. After Katrina, Julio joined forces with Jerry Michael Casso, owner of Casso's Wellness Store, to collaborate and devise a system to filter and alkalinize the water, and thus the two created the Wellness Water Company.
Originally a pharmacist, Julio's life veered from his original plan when he decidedly left pharmacology to begin a career not only selling filtration systems but also preaching the health benefits of utilizing pure water. "When I saw a presentation of a system in 1982, I thought that a water filtration system would be the next appliance that everyone would have."
With degrees in Biology from the University of New Orleans and Pharmacology from Xavier University, Julio immediately recognized the benefits of using advanced systems in homes and businesses to filter the hard, chlorinated water of New Orleans and the surrounding areas. "Everyone uses water. We need it to live, and in New Orleans, our water has toxins, chemicals, and metals, carried down from plants along the Mississippi. Our water utility companies treat it by adding chemicals such as Potassium Permanganate, Ammonia, Polyphosphates, Fluoride and Chlorine to counteract the chemicals and microorganisms in the water. The water company does what is necessary, but, the water still isn't filtered completely."
With over 29 years of experience, Julio knows exactly what he's talking about when it comes to water filtration, and he works hard at customizing packages for customers to fit their needs. "We offer a number of different technologies depending on the source water and what the customer requests, such as softening, activated carbon filtration, deionization, reverse osmosis, mechanical filtration, ultra-violet light (UV), neutralizing filters, and iron, manganese, and sulfur removal. We service ALL brands including delivery and installation of salt as well as filter(s) replacement, and general preventative maintenance." As for the equipment involved, Julio can provide you with a system to filter all of the water in your entire household or a simple small system that fits under your sink to filter the tap water. It all depends upon the customer's needs. Because all this jargon may be a bit daunting to the H2O laymen, Julio helps people understand with his in-person, interactive presentation. "It makes the benefits tangible to potential customers," says Julio. "I want them to use as many senses as they can during this presentation. Participants can see, hear, feel, taste, and smell the differences in the filtered and unfiltered water." The presentation, which involves beakers, dyes, chemical compounds, and a quick hand wash, is nothing short of incredibly illuminating. "The results speak for themselves," states Julio.
Some of Julio's most recent, notable projects include installing systems in the The Maritime Building (105 apartment units) and The Saratoga Building (154 apartment units). As for the direction he wishes to take his company, Julio says, "we presently service over 1,000 customers offering exclusive proprietary equipment, and we're currently looking to expand to Houma, Baton Rouge, and Lafayette. We took a hard hit after Katrina when we lost over 500 customers, but managed to survive and now continue to grow as more people are recognizing the health, economic, and aesthetic benefits of quality water."
To speak to Julio about potential business opportunities, to schedule a presentation, or to request information, contact him at 504.838.8345 or at juliotorres@thewatercompany.net
← News and Insights