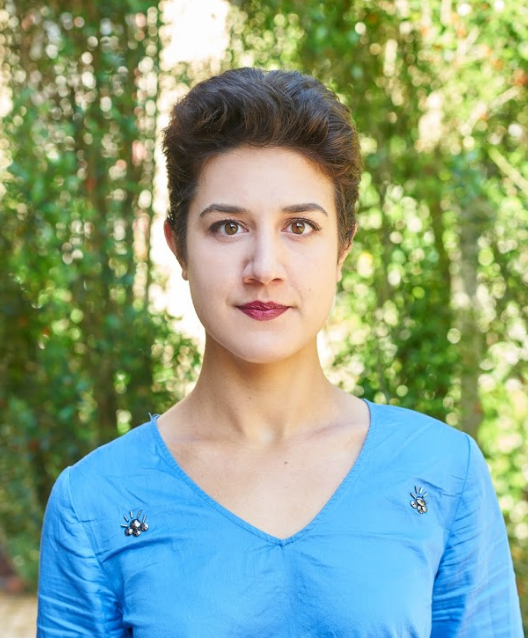 Nina Luckman, editor of Comp Blog, powered by LCI Workers' Comp. 
Nina Luckman is the writer and editor of Louisiana Comp Blog, which is powered by LCI Workers' Comp. She is originally from Pennsylvania but has spent the last eight years in New Orleans, where Louisiana Comp Blog is based. Her credentials include a Bachelor's and a Master's degree from Tulane University, both in the study of English Literature. At 26 years old, Nina is an accomplished writer in the workers' comp realm and the ever-changing, always-fascinating world of New Orleans culture. She's always excited to try new things and will have a spirited conversation with anyone that she meets.
What's your favorite app at the moment?
I like the WWNO app, which I use frequently on my commute and to listen to "American Routes" or "This American Life" when I'm at the gym or cooking.
What is your favorite hangout?
You can often find me at Sidney's Saloon, a bar on St. Bernard Avenue on the edge of the Seventh Ward. In addition to its location a short walk from my place, it has become an extension of my living room over the last several years. I can always find a friend or neighbor there to laugh at the absurdities of life with, and that's invaluable to me.
What is the last book you read?
The last book I read was Red Famine by Anne Applebaum, about the politically-motivated starvation of the peasantry in Soviet Ukraine. My family is Ukrainian, and I wanted to learn more about what my grandparents called the Holodomor. Applebaum, who lives in Poland, is known worldwide as a standout historian and this book is evidence of that.
What dish is your specialty?
I'm a vegetarian who loves to cook, so I like to think I have several specialties. One thing I make frequently for guests is my version of spaghetti and meatballs. I use whole wheat spaghetti and top it with chickpea balls and slow-simmered marinara. My Dad taught me to simmer the sauce with a whole peeled carrot for sweetness, which I still do today.
What object could you not live without?
My large commuter backpack goes everywhere I do. My minimalist road bike is my only form of transportation, so a large, sturdy waterproof backpack is a must.
← News and Insights