From their Mandeville office, LCI specialists perform all administrative, underwriting, auditing and claims functions. In addition, we have also listed here contact information for the professional staffers in LCI's finance, risk management, marketing, and member services departments.
For additional biographical information on any LCI Workers' Comp employee, simply click on their employee photo below.
---
ADMINISTRATION
The Administrator of LCI Workers' Comp is Mark Tullis. He is responsible for the following on behalf of LCI: regulatory compliance, reinsurance reporting and compliance and Board of Trustees relations.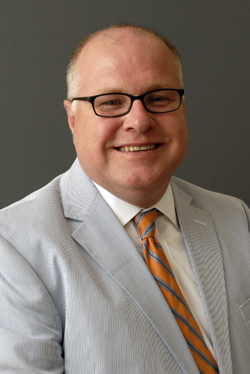 Mark C. Tullis, Administrator
Mark has served as the LCI Workers' Comp administrator since being appointed in 1994 to this post by the Board of Trustees. Mark is responsible for the day to day operation of LCI and reports directly to the Trustees. He is a graduate of De La Salle High School, and he received both his bachelor and law degrees from LSU. Mark and his wife, Michelle, live in New Orleans with their sons, Grayson and Ford.
---
UNDERWRITING
Our underwriting team understands the importance of serving our agents. You can find the answers to some common underwriting questions, here. We are also available to answer your calls from 8:00 AM to 4:30 PM daily at (985) 612-1230. Submissions may be faxed to 985-612-1240 or e-mailed to underwriting@lciwc.com

Eugenie Babin, Underwriter
Eugenie has been with LCI since 2003 and is the Senior Underwriter. Eugenie has over 14 years of experience, and is a licensed Property & Casualty Agent, as well as having her Certified Workers Compensation Professional designation. Eugenie lives in Slidell with her husband, Carl, and their two children, Cameron and Drew.

Raychelle Bordelon, Underwriter
Raychelle joined LCI in 2007 after working 2 years for a New Orleans based insurance provider as an Underwriting Assistant. Since joining LCI she has received her P & C License and CWCP Designation. She is a member of the PIA's Young Insurance Professionals and IIABL's Young Agents. Raychelle resides in Hammond with husband Raymond and their three daughters, Emily, Sophia and Olivia.



---
CLAIMS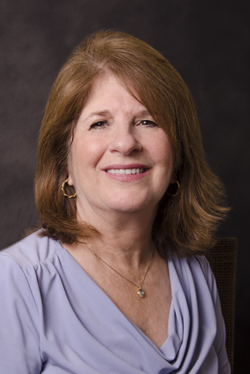 Yvonne Rosen, Claims Manager
Yvonne is the manager of the claims department. She has been involved with claims handling for over 30 years, working as manager/adjuster for both in-house claims departments and third-party administrators. Yvonne grew up in New Iberia, LA, and is now living in Lafayette with her husband, Mike, and their daughter, Alexandra.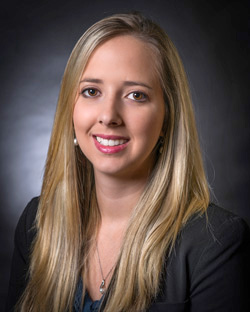 Ashton Oubre, Indemnity Adjuster
Ashton graduated from the University of New Orleans with a BA in Business Management. She joined LCI Workers' Comp in 2011. Ashton lives in Folsom with her husband, Ronald, and their son, Logan.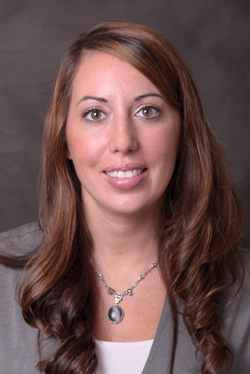 Brandi Seeger, Indemnity Adjuster
Brandi, a Louisiana native, graduated from Southeastern Louisiana University in 2006 with a BA in Business Administration. Before coming to LCI Workers' Comp in 2011, Brandi worked in the medical industry handling workers' comp responsibilities. She lives in Ponchatoula with her son Damian.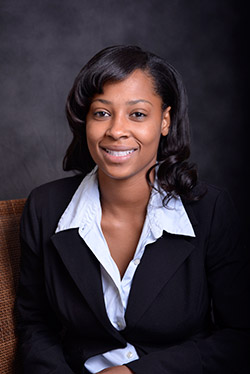 Monica Brown, Medical Adjuster
Monica Brown joined LCI in early 2013 as a Customer Service Representative. Monica holds a BA in Communications Studies from LSU. She lives in Mandeville with her son, Kale.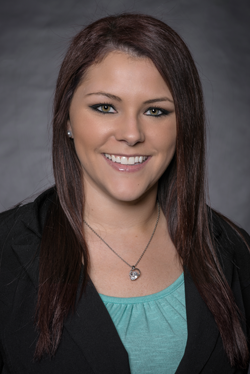 Andrea Fisher, Claims Service Representative
Andrea joined LCI in 2014 as a Claims Service Representative. She has a certificate as a Medical Office Specialist and has years of experience in medical and dental offices. Andrea lives in Mandeville with her son Kyle.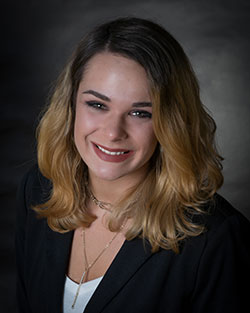 Francque Zelenock, Claims Service Representative
Francque assists with all aspects of claims processing: the intake of new claims, processing medical bills and payments, and keeping policyholders and claimants up to date with the progress of their claims.

A native of Michigan, Francque has lived in Mandeville since 2007. In addition to working full time, she is a full-time mother and full-time student. She has two daughters, six-year-old Desirea and two-year-old Torin. Francque is finishing her bachelor's degree in Health Administration at Devry University.
---
FINANCE
The Finance Department is responsible for all of the invoicing, billing and collecting of the insured's premium. For answers regarding cancellation or reinstatement, please contact your insurance agent or Jessica Verrett, or call (985) 612-1230.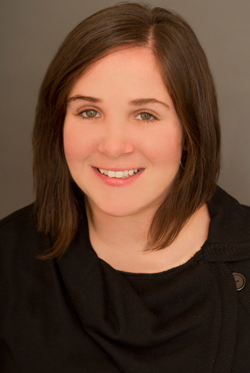 Melissa Verdin, Administrative Supervisor
Melissa graduated from Southeastern Louisiana University with a Bachelor's degree in Organizational Communications. She is a resident of Metairie. Melissa joined LCI in 2010.



---
AUDITING
All policies are written with an estimated annual payroll determined by the insured with the assistance of their agent. The purpose of the premium audit is to verify the actual payroll for the policy period. Depending on the nature and size of your business one of the following types of audits will be performed: Physical, Mail, or Phone Audit. Our Audit Department staff is equipped to guide you through this process. The fax number for the Auditing Department is (985) 612-6745.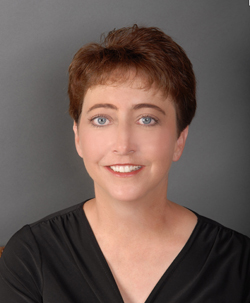 Nancy Hebert, Audit Manager
Nancy joined LCI Workers' Comp in 2007 with an extensive background in premium auditing. Nancy serves as the Manager of the Audit Department. She also handles physical audits for LCI Workers' Comp. Nancy works out of Lafayette.




---
RISK MANAGEMENT
LCI's Loss Control department stands ready to help you get the most out of your workers' comp policy. We invite all LCI policyholders to attend our workers' comp education workshops to help you understand the various aspects of your policy. Or we can come to you, not to inspect your business, but to evaluate your risk exposure and prepare you to minimize the severity of claims if or when they occur.


---
MARKETING
The relationship between LCI and our independent insurance agency partners has been the cornerstone of our success. With the support of these agents, we have flourished in both hard and soft markets. For marketing assistance, contact: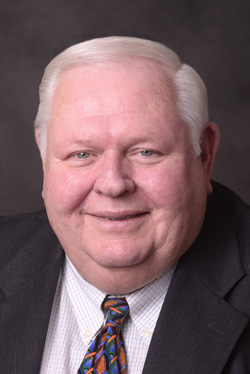 Frank Bowman, Director of Marketing
Frank operates from the Mandeville office and oversees agency relations for LCI Workers' Comp as well as marketing to independent insurance agents in south Louisiana. He started in the insurance business in 1970 and has been with the Fund since 1992. He previously worked for Maryland Casualty Company, The St. Paul Companies and Argonaut Insurance Company, among others. He graduated from De La Salle High School and Soule College in New Orleans and attended North Lake College in Dallas, Texas. Frank has two sons. His hobbies are photography, fishing and generally enjoying his grandchildren.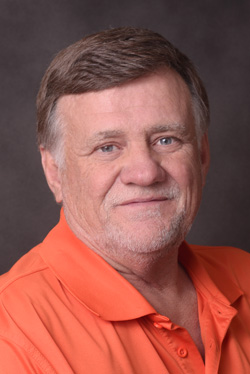 Ron Lasyone, Territorial Marketing Manager
Ron is from Winnfield, LA and markets the LCI program to independent insurance agents in the north and western parts of the state. He has been in the insurance business since 1987 and has 10 years experience marketing workers' compensation group SIF's. Ron attended the University of Louisiana in Monroe and has had Dale Carnegie sales training. He and his wife, Alice Ethridge Lasyone, have three children. Ron not only enjoys fishing and golf but many of Ron's agents can also attest to his cooking skill.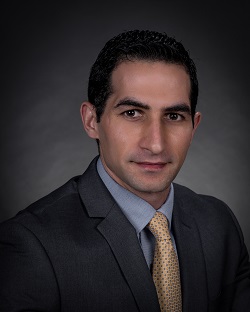 Jay Jodah, Marketing Representative
Jay joined LCI in 2016 and markets LCI to partnering insurance agents. He explains the benefits of LCI and answers any questions that agents have. ​Jay's professional experience includes more than five years in group ticket sales with the New Orleans Pelicans, the University of Louisiana at Monroe Athletics, and most recently as the Director of Sales at Tulane University Athletics. ​He lives in Metairie with his wife, Neda.
---
MEMBER SERVICES
LCI Workers' Comp's Member Services Division, LCIA, is a business development resource for all policy holders. As a service to all LCI Workers' Comp insureds, LCIA regularly hosts free business and industry workshops and networking events. For more information about LCIA's business support services, please contact Sarah Guarisco.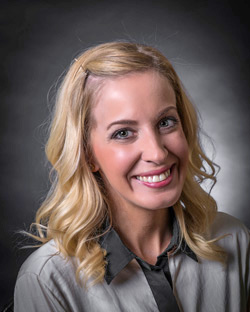 Sarah Guarisco, Account Manager
Sarah is LCI's first Account Manager. She serves as a point of contact for LCI policyholders and assists with any workers' comp related questions, as well as explaining the benefits of LCIA.

Originally from Morgan City, Sarah received her bachelor's degree from LSU before beginning her career in the fashion industry. She has worked for Michael Kors, Jennifer Miller Jewelry, and Nicholas Landry Events. She lives in New Orleans.
---
LOUISIANA COMP BLOG
LCI is proud to sponsor CompBlog, the only comprehensive source for news on the workers' compensation industry in Louisiana. Each day the editor of CompBlog e-mails to leaders in the industry a summary of all of the important workers' comp news and how it relates to Louisiana. And the website features fresh and timely news, including interviews, profiles and convention coverage. For more information on CompBlog and how to subscribe to the daily e-mail please see compblog.com.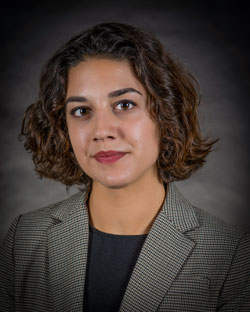 Nina Luckman, Blog Editor
Nina Luckman is the writer and editor of Louisiana Comp Blog, an industry news source presented by LCI Workers' Comp. She is originally from Pennsylvania but lived most of her life in Jacksonville, FL. Her credentials include a Bachelor's and a Master of Arts degree from Tulane University, both in the study of English Literature. Nina's previous work focused on historical archiving, specifically the history of jazz. She lives in New Orleans.