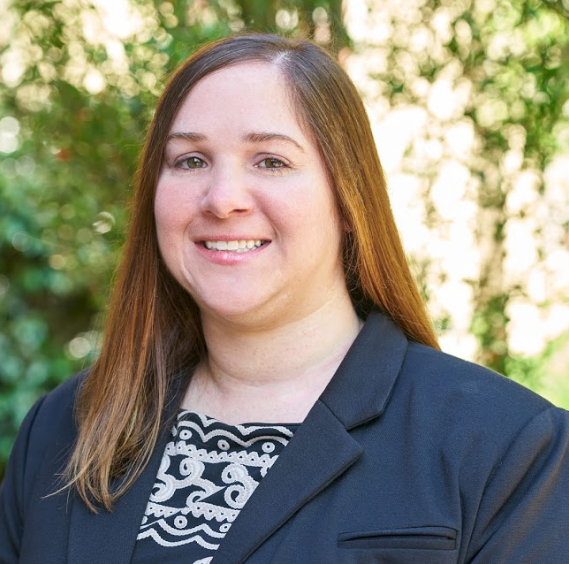 Position: Administrative Supervisor Hometown: Loranger, LA; currently living in New Orleans.
Q. Where did you grow up? What was the best thing about growing up there?
A. I grew up in a small rural town north of Hammond called Loranger. It was founded as a logging town and then turned into a dairy town. I think the best part of growing up in Loranger was the freedom to just run free. We were never afraid of getting lost in the woods or walking down the road to the store by my parents' house. Everyone knows everyone in Loranger, so we knew better than to get in trouble.
Q. What does your role at LCI entail?
A. My role has two major functions: accounts payable and finance supervisor. I am responsible for paying the bills, balancing the financials, and sending out agent commissions, all while managing the finance department and ensuring that it is running smoothly.
Q. You've held several positions at LCI. What were those other positions, and how have you grown into your current position?
A. I was originally hired as the receptionist in July 2010, and I became the Comptroller's Assistant within the year. After I learned the processes of the accounting department, I moved into the position which I have now. I have learned a lot about accounting and taxes while in this position that I did not previously know.
Q. How does LCI's Finance Department serve LCI policyholders and agents?
A. In the Finance Department, we try to listen to our policyholders and agents to help us serve them better. As of January 1st, we have made online bill pay free for agents and members who are currently active. We have found that a lot of members are utilizing this service. The best part about the Member Portal payment system is that members can use it at their convenience, including after hours and on weekends.
Q. Tell us about your family.
A. I come from a large family by today's standards. I have an older brother, an older sister and a twin sister. I also have three nieces and two nephews. My parents have been married for 40 years and still spend every day with each other! I am very close to my family especially my twin sister, who also lives in New Orleans. I love to spoil my nieces and nephews every chance I get!
Q. What does your ideal Saturday look like?
A. Lately, I have been going to a lot of baseball tournaments for my nephew! He plays travel baseball for the Mandeville Mayhem. Normally though, I like to try out new restaurants in New Orleans, check out a festival or concert, or ride my bike with friends.
Q. What is your greatest accomplishment?
A. I would say my greatest accomplishment was getting my Bachelor's degree in four years. I was determined to finish school before I entered the workforce because I knew I did not want any obstacles to get in the way of that.
← News and Insights