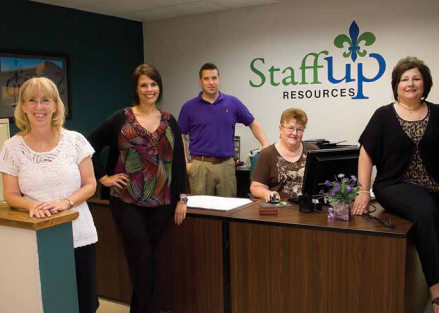 With the song "Lean on Me," Bill Withers helped a generation voice its compassion with the lyrics "you just call on me brother, when you need a hand / we all need somebody to lean on." Well, one organization in Baton Rouge is not only lending a helping hand, it is "uplifting" those around them.
Founded in 1985 as a 501(c)(3) nonprofit organization, UpLIFTD was created to assist persons with disabilities and/or those who are disadvantaged to achieve self-sufficiency.
With the "LIFTD" in UpLIFTD acting as an acronym for "Louisiana Industries for the Disabled," the organization provides a wide array of services, all created with the goal of assimilating disabled persons into the working world. Some of UpLIFTD's vocational services include: vocational assessments, work readiness training, supported employment, and job placement for individuals with disabilities in Baton Rouge and New Orleans.
In 2009, UpLIFTD formed a new division within its organization to place its trainees into jobs. They named this new division StaffUP Resources. StaffUP acts as an Alternative Staffing Organization (ASO) which places and supports motivated, job-ready individuals in competitive direct hire, temporary and temp-to-hire job opportunities.
StaffUP is one of only three Louisiana-based Alternative Staffing Organizations. As an ASO, the employees at StaffUP strive to promote and expand the alternative staffing sector and to raise awareness of, and support for, alternative staffing as a sustainable workforce development strategy. "At the core of each placement is our mission to enhance the quality and dignity of life for individuals, families and our community by providing job-related services for people seeking employment," states Janet Wallace, Director of StaffUP. "StaffUP Resources is just one more way UpLIFTD can bring the strategic advantage of diversity to organizations. Every placement we make improves individuals' lives, enabling them to become self-sufficient, taxpaying citizens."
To date, StaffUP/UpLIFTD has been awarded contracts at LSU Horticulture Department and Jackson Barracks in New Orleans. They also have lawn care and janitorial contracts at various state and federal facilities and military bases in the Baton Rouge and New Orleans areas.
For more information on UpLIFTD and StaffUP, visit their websites at www.upliftd.org and www.staffupresources.com.
← News and Insights