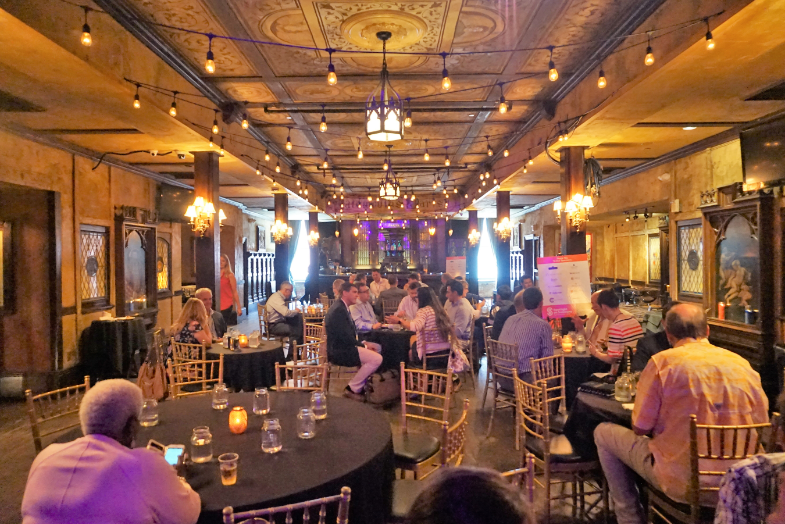 Louisiana Comp Blog's upcoming tech conference, Spotlight on Solutions, will bring together various stakeholders in the workers' comp industry on June 27th in New Orleans to discuss how technology is changing comp and where we're headed in the age of endless information.
Leading up to the conference, this Q&A series will allow attendees to learn more about our presenters and what they have to offer.
Next up is Scott Caudle, Strategic Account Manager at Triax Technologies. He'll be presenting on wearable technology and how it works at the conference.
More information and registration for Spotlight on Solutions is available here.
Comp Blog: What is your educational background?
Caudle: I originally studied architecture but left to work as an architect before completing my last year. I subsequently returned to school and completed a Bachelor's and Master's of Arts in history. I also hold an Associates of Science as a Paramedic.
Comp Blog: What positions did you hold prior to your current position?
Caudle: For the first 10 years of my career, I worked as an architect for a couple of design large firms. I transitioned to the technology side of the industry almost 20 years ago. During that time, I have held both technical and enterprise sales positions.
Comp Blog: How long have you been with your company?
Caudle: I've been with Triax for just over a year.
Comp Blog: What does your day-to-day look like in your job?
Caudle: I spend my day reaching out to construction companies evangelizing about Spot-r. Because of my background in the construction industry and paramedicine, I have a passion for keeping workers safe and ensuring they get help as soon as possible if they are injured. Spot-r provides project management with real-time information about the activity on their jobsites. And empowers workers with a way to alert management of an incident or unsafe conditions.
Comp Blog: What are the key takeaways that you would like Spotlight on Solutions attendees to gain from your presentation?
Caudle: Technology is rapidly changing how construction companies communicate information and manage resources on construction sites. Triax's Spot-r solution provides a IoT (Internet of Things) platform to capture real-time data about workers, equipment, and safety incidents on your job sites allowing owners to make faster, more informed decisions to improve job performance.
← News and Insights