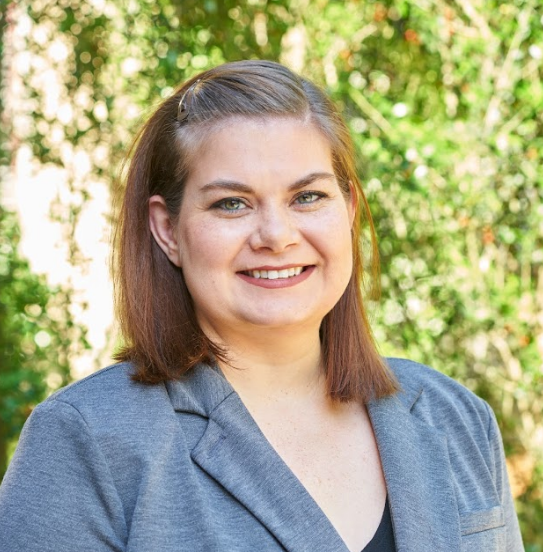 Position: Underwriter Hometown: Chalmette, LA 9 years' experience in insurance underwriting
Q. Where did you grow up? What was the best thing about growing up there?
A. I grew up between Chalmette, LA and Las Vegas, NV. The thing I like the most about the way I grew up, strange as it may be, is that I have two different perspectives of the world. Growing up in a small town made me appreciate family and togetherness. Vegas made me realize there is more to the world than my own front porch and gave me a much larger view of the world.
Q. How long have you been in insurance underwriting?
A. I have been in insurance for about 9 years, but I didn't officially become an underwriter until starting with LCI in 2007.
Q. What is the biggest strength of the underwriting department?
A. I think Underwriting's biggest strength is that we are a compassionate and passionate group of people. We believe in LCI and always have its best interest at heart when writing a piece of business or even planning an event. We have been together so long that we feel like a family, and we can talk to each other about anything. We bounce ideas and questions off one another all day long and really appreciate the feedback we get. We all come from different walks of life, so our individual perceptions of things may vary, but our different opinions and experiences give us the knowledge we need to effectively do our jobs.
Q. What do you enjoy most about being an Underwriter?
A. I love learning new things, and I get to learn something new every day.
Q. Tell us about your family.
A. My family is comprised of five people and two pets: my husband Raymond, our 9-year-old daughter Emily, our 8-year-old twin daughters, Sophia and Olivia, and our two dogs, Beaux and Remy. We love the outdoors, hunting, fishing, riding four wheelers, camping, etc.
Q. What does your ideal Saturday look like?
A. In the warm weather, taking a ride in the boat to our favorite swimming spot or walking around Audubon Zoo.
Q. How do your balance your full-time job with being a full-time parent?
A. Sometimes it is really hard because my girls are so active after school, and their school curriculum is so demanding, but we manage to get it all done and still sleep at night!! I grew up being told you have to work with what you are given, so that's what we do!
Q. What is your greatest accomplishment?
A. Definitely being a mom, hands down! There is no greater reward than seeing my girls happy and healthy. I forget all about the crazy, hectic schedules and hundreds of emails when I curl up with all of my girls and read them a story before bed, or when I see them dancing on stage or on the soccer field, doing what they love.
← News and Insights