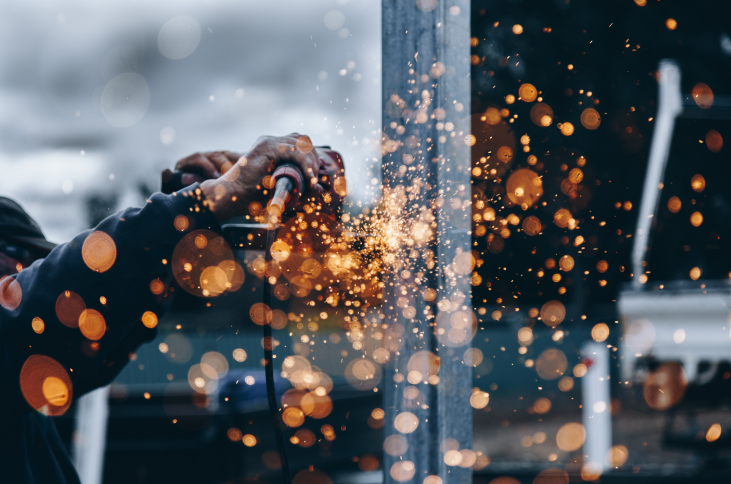 When hurricanes wreak havoc in Louisiana, you want to help your neighbors. LCI is here to help your business.
While being helpful to those in need, please be mindful of accidents that can cause costly injuries.
Please consider the information below before beginning work in hurricane-ravaged areas. You can also contact LCI with any additional questions.
What if my operations have changed?
If you begin doing operations that were not covered under your policy, please contact your agent immediately to have these changes made to your policy. Changes in operations can result in additional premiums due or cancellation of your existing policy.
Are there any operations that LCI prohibits?
Yes, LCI does have certain prohibited operations, including, but not limited to, Roofing, Iron or Steel Erection, Stone Cutting & Mold Remediation
**Roofing includes the installation of blue roofs/tarps.**
What do I need to know about hiring sub-contractors?
Make sure any sub-contractors that you hire have their own Workers' Comp policy and that you obtain, maintain, and verify their certificate of insurance every time you pay them. Contact the insurance agency that issued the certificate of insurance to ensure that the COI is valid. You will be responsible for any claims or additional premiums incurred by uninsured sub-contractors. You can also verify certificates of insurance online: https://www.ewccv.com/cvs/
What should I do if my payrolls have increased?
Please contact your agent immediately to let them know of any payroll or operations changes. These adjustments need to be made to your policy right away. Failure to update your payroll may result in additional premium due at audit.
What information should I obtain from new hires?
Post Hire Medical Questionnaires (Second Injury Fund) and Drug & Alcohol Forms should be obtained for every employee hired. These forms can be found on LCI's website: Second Injury Form: http://louisianacomp.com/member-services/member-forms/ Drug & Alcohol Form: http://louisianacomp.com/member-services/safety/
What should I do if one of my employees is injured?
**Please report all claims immediately by calling (888)246-1988.**
All claims should be reported within 24 hours of the incident. Take the injured worker to the nearest Urgent Care facility if the injury is non-life threatening or the nearest Emergency Room if you believe it is life threatening.
A map of medical facilities in your area can be found on our website at this link: http://louisianacomp.com/find-and-er-urgent-care-faciltiy/
When reporting the claim, it is important to provide all relevant information regarding the injured worker as well as the basic facts of the incident. To report a claim, call (888) 246-1988 or fax the First Report of Injury to (985) 224-4532. A copy of the First Report of Injury can be found the Member Forms section of our website.
← News and Insights