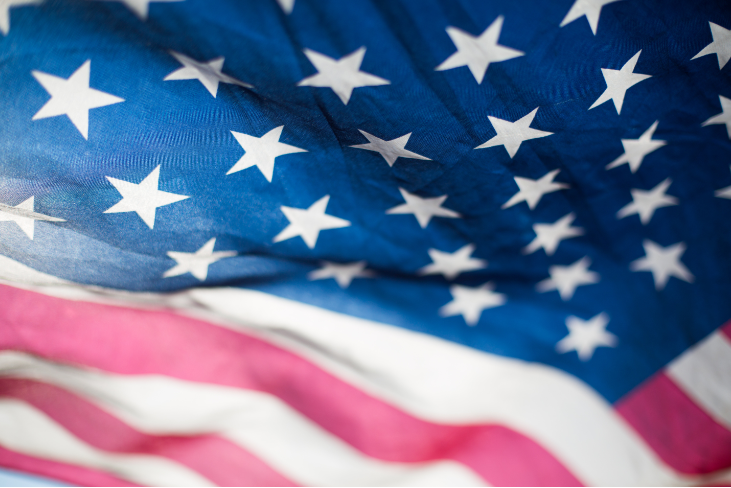 The Value of Veteran-Owned Businesses
BY Matthew Pavelek, M.A.
Most of us have at least one friend, family member, neighbor, or acquaintance who has served in the United States Military…that we know of. Veterans come from all walks of life and serve in many different roles after their service is complete. And this includes owning businesses right here in Louisiana. It is our hope that this issue will give you, our readers, some insight into veterans' entrepreneurial ventures. We first hear from the National Veteran Owned Business Association–a group that advocates for and supports veteran-owned businesses–about their services and their Buy Veteran campaign. Then we learn about programs offered through the state that are designed to assist veteran-owned businesses, as well as Louisiana businesses at large.
Remember the old Army recruitment campaign from the 1980s in which the narrator insisted that soldiers in the U.S. Army "do more before 9 a.m. than most people do all day?" Well, this really is more than just an effective use of hyperbole; it's symbolic of the old-fashioned work ethic instilled through military training and service. The lessons learned and lived in military service like leadership, teamwork, competitive spirit, mission-orientation and ambition are the same attributes needed to succeed in business. Military veterans are twice as likely to own a business as non-veterans. In fact, one in seven veterans owns a business while only 1 in 14 Americans owns a business. According to Census data, there are currently more than three million veteran-owned businesses. Some of our nation's greatest entrepreneurs are military veterans. Fred Smith, founder and CEO of FedEx, served in the U.S. Marine Corps; Phil Knight, founder and CEO of Nike, served in the U.S. Army Reserve; Ross Perot, founder of EDS and Perot Systems, served in the U.S. Navy. And the list continues.
THE VETERAN BUSINESS MOVEMENT
In 1999, the federal government passed Public Law 106-50, which established a goal for the government to spend no less than 3% of federal contract dollars with servicedisabled, veteran-owned businesses. This legitimized veteran-owned businesses as a diverse business class and ushered in the veteran-owned business (VOB) movement. To date, twenty-seven states have also passed legislation to improve opportunities for VOBs and now more than sixteen local governments have made the commitment to "buy veteran."
Just like any business, large corporations exist to turn a profit. NaVOBA's hard work over the past eight years is really starting to pay off with huge firms that have no obligation to utilize VOBs going out of their way to partner with Vetrepreneurs. Over the last decade, hundreds of America's largest corporations have embraced VOBs and established spending goals for these firms as part of their supplier diversity efforts. In fact, more than 400 of the FORTUNE® 1000 companies have set goals to buy veteran. Innovative tech juggernaut Apple, Inc., retail giants like Target and Walmart, and consumer products mainstays like Procter & Gamble and Johnson & Johnson all buy veteran because it's good business.
TAKIN' IT TO THE STREETS
Buy Veteran is a national campaign spearheaded by NaVOBA to bring the success and momentum of the national veteran business movement to all of America's 3 million veteran-owned businesses. Recent nationwide polling revealed that it's not just the government and large corporations that want to Buy Veteran–the average American consumer wants to Buy Veteran too! In fact, two-thirds of respondents said they'd rather purchase from a veteran-owned business than a non-veteran-owned business. This is where the Buy Veteran campaign comes in. Buy Veteran lets every day, main street, consumer-facing, veteran-owned businesses in every city and small town in America capitalize on the trust and gratitude Americans feel toward the men and women who've served in the military to help their businesses grow. NaVOBA has compiled a database of veteran-owned businesses– found at buyveteran.com–and the Buy Veteran campaign encourages businesses and consumers to consult this site when making purchases. The message couldn't be simpler: "Hey America, you want to thank and support veterans? Then support the 3 million American businesses owned by military veterans."
Veterans aren't looking for charity. And this isn't charity. The American people want to thank and empower veterans, not "donate" to them. Big difference. Plus, veteran-owned businesses hire more vets on average than non-veteran-owned businesses, so Buying Veteran makes a huge, positive impact in the veteran community. Buy American. Buy Local. Now Buy Veteran. Find them at www.buyveteran.com.
Matthew Pavelek is the Vice President of Membership for the National Veteran Owned Business Association (NaVOBA). To learn more about NaVOBA or to contact NaVOBA's leadership, visit the "contact us" page at www.navoba.com.
← News and Insights