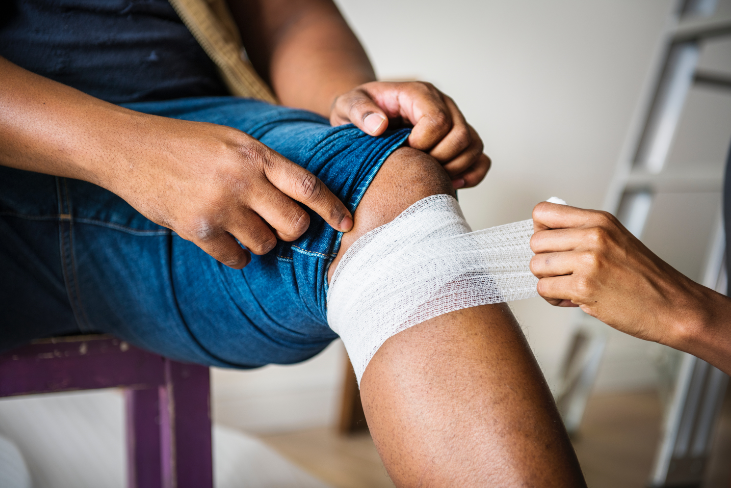 Insurance can be confusing we understand that. LCI works exclusively with workers' comp. We know how complicated that alone can be, not to mention the other types of insurance you are required to carry for your business. Oh, and have you heard that our health insurance system is going through a complete overhaul? Once again, we have compiled the following articles from experts in their field: the Louisiana Department of Insurance, the Louisiana Healthcare Education Coalition, and LCI's administrator, Mark Tullis. These articles give you an overview of insurance, and then take a closer look at healthcare and workers' comp.
Purchasing insurance can be confusing and overwhelming for small business owners. To better determine the necessary insurance policies for your business, you need to assess the risks associated with your type of work. Listed below are major types of insurance for small businesses:
Workers' Compensation Insurance
Workers' compensation insurance is required in most states, including Louisiana. It covers the medical costs, rehabilitation costs and lost wages for employees who are injured on the job or when performing job-related activities. The cost of workers' compensation policies varies depending on the types of risk associated with your business, but owning large machinery or heavy equipment can put you at a higher risk. To lower your risk, ensure safe working conditions and supply recommended safety gear to all employees.
Business Property & Liability
Property insurance covers any damages, including theft, to a small business's physical space or equipment. There are three types of property insurance plans:
Basic form: Includes losses resulting from a fire, lightening, windstorm, hail or explosion plus the costs of removing property or equipment to protect it from further damage.
Broad form: Includes Basic form plus other incidents such as roof collapse, riot or civil commotion.
Special form: Includes Basic and Broad form plus all other direct physical losses except directly excluded.
Business liability insurance protects small businesses in the case that a non-employee is injured at your facility or by your product. Liability coverage pays for the injured parties' medical expenditures in the instances of bodily injury, damage to their property, personal injury or false or misleading advertising.
Commercial Auto Insurance
All motorized vehicles need auto insurance whether they are commercial or personal in nature. Most states require vehicle owners to hold at least automobile liability insurance. Commercial and personal auto insurance policies are essentially the same, but there are a few important differences. Commercial auto insurance generally has higher liability limits, and commercial policies may also extend to rented or employee vehicles that are used for company purposes.
Group Disability Insurance
Disability insurance is for workers who are unable to work for extended amounts of time due to injury or illness. Short-term disability covers a portion of the employee's salary for typically three to six months. Long-term disability coverage begins after the employee has been unable to work for at least six months. This policy can extend for a specific number of years or until the insured retires or reaches the age of 65.
Group Health Insurance
The single most expensive benefit employers offer employees is health insurance. Under the Affordable Care Act, more businesses will be required to provide health insurance to their employees. For more information on this, please go to www.healthcare.gov/marketplace/small-businesses/.
Home-Based Business Insurance
According to the Small Business Association, home-based businesses comprise roughly half of the business in the U.S. These businesses are often underinsured but do not discover this until after an incident. One option for small businesses is a Business Owner Package Policy, which can be a less costly option for homebased businesses or companies with few employees. These packages typically include property insurance, business interruption/ continuation insurance and liability insurance. However, not all businesses qualify for these packages.
When you are purchasing insurance for your small business, make yourself aware of the risks your company faces and the insurance policies that can cover these risks. Shop around to determine if you are getting the best coverage at the best rate, and review your policies annually to determine if you need to adjust your coverage for your growing business.
← News and Insights