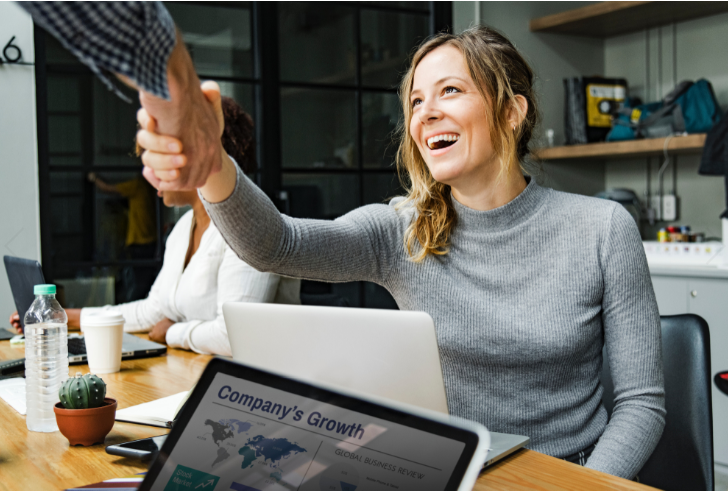 Hospitable Customer Service
Annette B. Wray, CHBC
Is being "hospitable" enough to keep the customer coming back?
All business owners and managers understand the need to keep their businesses focused on the customer experience. The ability to listen and learn from the customer perspective about your business can be a catalyst for its growth. The customer experience is so valuable, many industries, like the hospitality industry, focus many of their team member trainings on how their teams can improve the customer's perspective of the business and keep striving for a culture that is filled with a rewarding experience. The goal? Customers will want to not only come back for more but also share their positive experiences with others. But is being "hospitable" enough? Think about how and why you make your decision about where you shop today. How many of your past experiences from visits to the grocery store, convenience store, hair dresser, insurance agency were positive and rewarding? I think you will agree that we tend to return to the places where we have been treated with respect, kindness, and especially when we have received personal attention.
Robert Whitley from the Forum Corporation noted "The only right way to run a company –and the most profitable way is to saturate your company with the voice of the customer." Are we doing enough to saturate our customers with the best customer service we can achieve?
Asking your employees to be cordial and hospitable is just not enough. Are you looking to take your business to the next level in customer service? Consider the following best practices:
1. Define and explain your vision of a positive customer experience to your team. The Golden Rule simply states "do unto others as you would have them do unto you…" You and your employees should be trained and experienced in what makes a customer feel welcome and comfortable when visiting your business. With your team, make a list of what defines a positive customer experience. Imagine you as a customer walking in the door of a business. What will make you feel welcome? Some simple suggestions (and be consistent): warm greeting from team members, eye contact with customers, smiling faces (even when you are on the phone), offering assistance, just to name a few. Another consideration is to make sure your business appeals to the senses: sounds (music?), smells (pleasant aromas, but not overbearing), sights (professional presentation). Essentially a team that presents itself professionally and hospitably portrays a team that cares about the customers as the most important element in their job.
2. Test your vision. Try this exercise. Ask a neighbor or a colleague to come into your business and grade their experience. Kind of like a secret shopper. Getting feedback from your guests and colleagues can help you identify where improvements are needed.
3. Change the way you communicate. Technology has become an integral part of our daily lives. It is used to keep us on time, communicate farther and faster. However, the art of conversation can easily get lost in technology. Bring back the days of hand written notes, follow up phone calls, and a simple thank you; it will keep your customers engaged and feeling important. It will also encourage loyal behavior. Earlier generations understand the value of taking the time to show others appreciation through handwritten notes. Sometimes we need to encourage the newer generations to use old fashioned conversation to improve the customer experience.
4. Exceed the customer expectation. A typical customer service philosophy is based on understanding customer needs, wants, and expectations. Have you and your team create weekly goals as to how they can exceed the customer's expectation. For example, a customer is looking to purchase a product or service to alleviate some sort of "pain." Replacing broken items, sprucing up a room with more color, making their lives easier to manage, saving money– we need to converse with our customer to identify their "pain" and then offer recommendations to become more comfortable. Listen and empathize with your customers.
The customer experience goes beyond the niceties. I remember going to a state college with my daughter to take a look at the campus. Our expectation was to obtain all the information we needed to evaluate the academic offering and the financial breakdown so we as a family could make a decision on her college education. The recruiter accomplished that and more. He went one more step and offered my daughter and me a tour not only of the campus but also of the small town surrounding the college. The recruiter showed us local shopping spots, apartment complexes nearby for future consideration and various local attractions. I did not expect this at all, and we left feeling very comfortable about the town and more so about the college. Subsequently I wrote a thank you note to this recruiter and his manager thanking them for a true positive customer experience.
Focus on the customer experience at all times. Think about it–you ask recommendations from friends and family because you can relate to them and trust them. Use this behavior with your customers. Relate to them as much as you can; work on being empathetic and show the desire to make them happy.
Annette B. Wray, a Certified Human Behavior Consultant, has been inspiring and captivating audiences with her seminars and workshops since 2002. Her primary focus is working with medium and large-sized businesses and their management teams to create effective service plans to keep them motivated and moving forward toward their goals. Learn more at annettewray.com.
← News and Insights