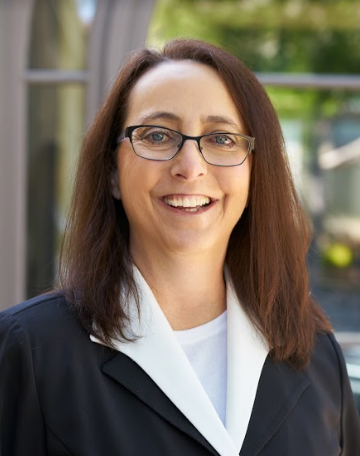 Position: Audit Manager Hometown: Lafayette, LA Serving LCI Insured-Businesses since: 2007
Q. What is the most rewarding part of your job?
A. It is very rewarding to work with our members to make them more comfortable with the audit process. Every policy is audited at the end of the policy term. As you can imagine, not everyone is thrilled by the concept of an audit.
Q. What is your greatest accomplishment?
A. I don't think it has happened yet. I have accomplished things in my career, in my life, but nothing great (yet). I have a strong desire to make a difference. I'm hopeful that I will accomplish something great one day.
Q. What motivates you?
A. I set daily and weekly goals for myself. While the thought of reaching these goals is motivating, almost reaching the goals is also a great motivator. The audit department staff is also a source of motivation for me. Their energy and desire to succeed pushes me to work harder to make it happen.
Q. How do you like to spend your free time outside the office?
A. I love spending time with my daughter and my husband. I enjoy cooking, puzzles, and reading. I also enjoy home improvement projects, refinishing, restoring or repurposing furniture. I like to take something old and make it new again.
Q. What is the audits department's greatest strength when handling audits?
A. Our greatest strength is our staff. Each one of us is dedicated to serving our members. We work very well together, all pulling in the same direction.
Q. How does your department service members and partnering agents?
A. As I mentioned before, no one is really excited to have an audit. We recognize this and try to work with the members to make it a less dreadful experience. We have great respect for our members and understand how hard they work and the difficulties they face. It is our goal with each audit to make sure the member understands the results. I believe that our partnering agents appreciate our efforts to treat their customers with the respect they deserve.
Nancy's Helpful Audit Tips
All policies are audited at the end of the policy term. It is best to keep the audit appointment as originally scheduled. If necessary,
the audit appointment can be rescheduled. It is important to contact the auditor to confirm the appointment or to reschedule.
Open and read all correspondence from LCI when it is received. Time sensitive notices may require action on your part.
Prepare records prior to the audit appointment. If you have any questions regarding documentation required, please contact your auditor.
If you use subcontractors who carry their own workers' compensation insurance, have a copy of the insurance certificate available at audit.
Do not pay labor in cash. Cash payments are un-auditable and could result in additional premium.
Make sure the auditor understands the operations of your business and the duties of the employees.
Be prepared to discuss any changes in the operations of your business and/or any changes in ownership of the business.
Ask any and all questions you have regarding your policy, the audit process, or any other questions you may have.
← News and Insights