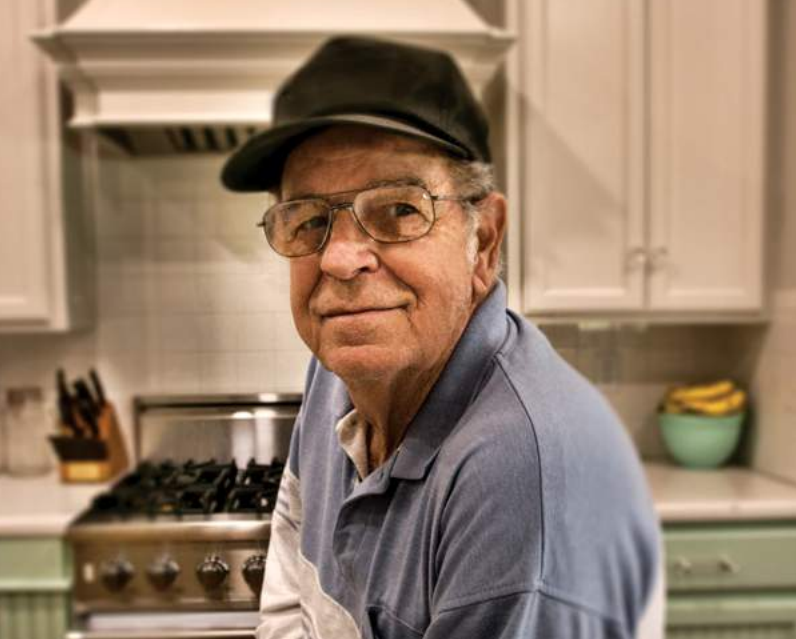 A Man and His Kraft
About Kitchen Kraft & Components
Since 1969, Kitchen Kraft and Components has designed, built, and installed custom cabinets for new and remodeled residential houses in the Lafayette area. Based in Rayne, Louisiana, Kraft's mill shop sits on land that was once used for rice and cattle farming by owner Harold Breaux's grandfather. Harold founded Kitchen Kraft and Components with his father, and he continues to run the business with his son, Kimmy, and his son-in-law, John.
Custom Residential Cabinetry
The majority of Kitchen Kraft & Components' work comes from residential contractors. Typical jobs include kitchen cabinets, built-in bookshelves, and a variety of other custom wood projects including decorative wood trim. The Kitchen Kraft & Components staff completes every step of the project in its Rayne shop. They take each project from lumber to the finished result, including planing, sanding, assembling, painting, and everything in between. Harold and his staff even create custom molding by hand.
The Kitchen Kraft & Components staff also does jobs for individual homeowners. While contractors install the cabinets for their jobs, in the case of individual homeowners, Harold and his staff install the jobs themselves. Harold explained that Kitchen Kraft & Components has never advertised. "We let our present work sell future jobs." This philosophy has kept his customers happy, and Harold proudly stated that, "We have current customers who are the grandkids of our original customers."
Antique Cypress
While many mill ships will not use reclaimed wood because of potential damage old nails can do to machinery, Harold enjoys working with it. He explained, "The antique cypress has a rich look. I prefer this old wood to new." He defined antique cypress as that which is 100 years or older and comes from old buildings— barns in a lot of cases. One project of note that utilized antique cypress was for a New Orleansarea attorney who was building a kitchen in a property he owned in Alaska. Kitchen Kraft & Components built the cabinets as the contractor had requested, and shipped them by truck to Alaska. The crates were transferred to a World War II-era cargo plane and delivered to the house. While not everyone would extend this effort or expense, Harold explained that to him, it shows the value some put on antique cypress.
Harold's Journey
Harold Breaux began working with his father, who built houses for a living, when he was in seventh grade. He continued throughout his school years, spent two years at a cousin's building supply business, and then accepted a job at a Lafayette-area woodworking shop. Harold took a pay cut to join this cabinet maker because he found the work to be so appealing. "My first paycheck was higher than I expected it to be," he remembered. "After seeing me work, my boss told me, 'you know what you're doing.'" Encouraged by this, Harold spent the next eight years with this company learning more and developing his skills. When his father was ready to retire from building houses, the two founded Kitchen Kraft & Components in a small, tin building on the corner of the family property. The original shop has since been replaced by two larger buildings, and there have been some changes to the team. Harold explained, "My father worked with me until he died. I'm proud to now have my son and sonin-law here."
The Family Tradition
In the 1940s and 1950s, between farming and its current use for Kitchen Kraft & Components, there was a grocery store on the family property. Harold's mother ran the store while his father built houses. With no photographs of the store, Harold built a replica of the store's façade from memory in a building adjacent to the shop that also houses a collection of antique cars. Harold proudly continues to do what he loves with his family in a location that honors his roots.
To learn more about Kitchen Kraft & Components, call 337-334-5718. Harold, Kimmy, or John will be happy to discuss your project
← News and Insights