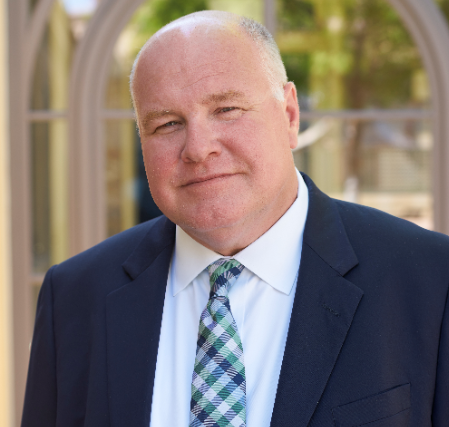 Position: Administrator Hometown: New Orleans 20 years of service to LCI Workers' Comp
Q. Where did you grow up?
A. I was born at Hotel-Dieu Hospital in New Orleans. I am a fifth generation New Orleanian. I grew up in the Mid-City area of New Orleans, near Carrollton and Dumaine. The best thing about growing up in that neighborhood was that so many of my relatives lived just a few blocks away. As children we would walk to our grandfather, aunts and uncles' houses to visit and to eat.
Q. How did you begin working as LCI's Administrator?
A. In 1994 I was working with the then sponsoring association when the administrator position came available. The Board of Trustees wanted someone who had an understanding of how group funds worked and who could communicate regularly with the Trustees on all of the affairs of LCI. The Trustees knew me already as someone who wrote long memos and who was interested in details, so I think that caught their attention.
Q. What makes LCI unique?
A. Two critical factors make LCI unique. First, LCI is far more willing than its competitors to give a new business venture, even the smallest one, a chance and write the workers' comp risk. We are proud of that. Secondly what makes us unique is that we have LCIA, the member services arm of LCI. Through LCIA's vast array of workshops, we give all of our member-insureds the resources and tools they need to succeed. This is an added value that is significant for most new businesses that are in great need of help.
Q. What factors have contributed to LCI's long-term success? What will be the keys to future success?
A. Consistency in our operation has been a key to our success. In underwriting in particular we are very clear in our guidelines on what we write and don't write, and we don't make exceptions.
Agents like this clarity. Our claims handling has always been aggressive but sensible. We know when to fold our cards and settle a case. We have always had a Board of Trustees of business
people, not insurance executives, and they have given their management staff the freedom and resources to have vision and take chances.
Q. Tell us about your family.
A. I am one of five boys. My father just retired from the oil industry last week at the age of 77. My mother is 82 and is a homemaker who successfully reared five children. I am married to an artist named Michelle, and we have two sons Grayson and Ford, who both attend Holy Name of Jesus School in New Orleans. We live in an 1890's cottage in the Uptown area of New Orleans.
Q. What does your ideal Saturday look like?
A. I wake up fairly early regardless of the day. I enjoy getting the papers and sitting down with coffee before the rest of the house wakes. When the weather is nice we enjoy going to the French Quarter early in the day before that part of town comes alive. Usually I visit used bookshops and my wife enjoys looking in art galleries and antique shops. Later that evening if we have a babysitter, my wife and I will go to dinner. Our favorite restaurant is Clancy's.
Q. What is your greatest accomplishment (personal or professional)?
A. Getting married and having children is my greatest accomplishment, mainly because it took me so long to do so. I was single until nearly forty and really starting to settle into that single life. I met a wonderful woman in Michelle who brought out the best in me and helped me realize that I needed to be a husband and a father. And she was so right. I couldn't think of life without the three of them. Being a husband and a father allows me to be happy in having a sense of duty and responsibility that I did not have when single
← News and Insights