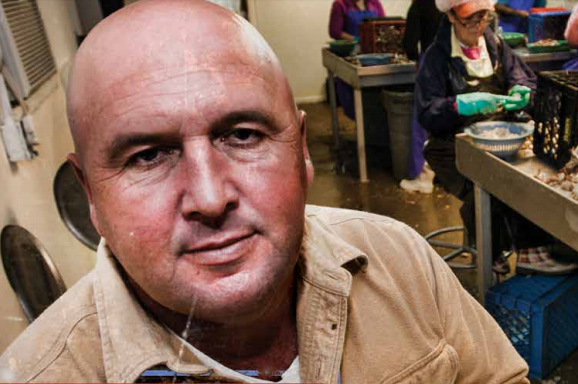 Louisiana Blue Crab
About Louisiana Blue Crab
Located outside of Lafayette in the town of Maurice, Louisiana, Blue Crab (LBC) is a purchaser, reseller, and processor of Louisiana crabs and crawfish. Led by owner Sheb Callahan, LBC has traveled to the docks to purchase the live seafood directly from fishermen since Sheb opened the doors six years ago. LBS sells the meatiest crabs into the market for live crabs, a large portion of which is in the Mid-Atlantic States such as Maryland and Virginia. They also send the smaller crabs to their processing facility in Maurice, where their staff shells the crabs and packages the meat.
Crabs and Crawfish
Louisiana Blue Crab divides its year into two seasons: crab and crawfish. From February through June, LBC's attention is on crawfish, whereas their crab season is year round. LBC sells both live crabs and crab meat to restaurants and grocery stores, and they sell live crawfish exclusively to restaurants. During May and June, the busiest months of crab season, LBC processes 4,000 pounds of crabs a day, which translates to approximately 500 pounds of meat. After picking through the crabs at the docks, they bring them to the plant late at night, live-steam them, and then remove the meat and package it the next day. While LBC sells most of its meat fresh, they also freeze some of the meat they process, so it is available during the winter, when crabs are not in season.
Best Crabs in the Country
Sheb Callahan has been in the crab business in different roles for more than 35 years. His father was a fisherman, so Sheb has been exposed to the business his entire life. Before starting his own business, Sheb worked with Jim Rich, to whom he refers as a "pioneer of processing." Sheb knows how to pick the best crabs, as well as how to process them to ensure the highest quality meat. LBC works with fishermen who fish on private and public land, giving them access to top crabs. Sheb takes pride in his ability to select the highest quality crabs, meaning LBC is selling the best crabs available. At LBC's processing facility, the team live-steams the crabs. Sheb explains that as opposed to other methods such as boiling, the resulting texture and flavor from live-steaming is the best. Finally, LBC's team double picks the crabmeat, ensuring that no quality meat is left behind and that it is as shell-free as possible.
Building Relationships with Fishermen
In spite of his expertise, Sheb Callahan is quick to point out that his success is due in large part to the business relationships he has developed through the years with fishermen. Going so far as to say he would "have nothing without them," Sheb explains that these relationships give him prime access to the best crabs. He says that when times get tough, such as during the 2010 BP Oil Spill, he and the fishermen look out for each other. These relationships allow Sheb to continue his success when times are more prosperous.
For more information about Louisiana Blue Crab, call 337-258-8328
← News and Insights