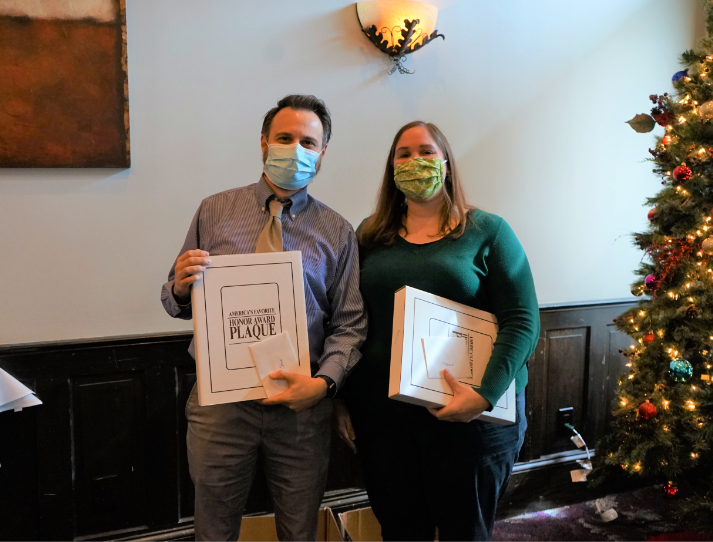 LCI staff gathered at Keith Young's Steakhouse in Madisonville for their annual Christmas lunch. As always, awards were given to several outstanding employees in recognition of their service to LCI's members, agents, and more.
Katie Elder, Sarah Guarisco, Billy Porche, and Robby Warren received awards for being with LCI for five years, and Chris Messenger and Melissa Verdin received awards for ten years of employment.
Both Katie Elder and Leah O'Shea were recognized for their stellar customer service skills, and Leah was also voted Favorite Co-Worker. Raychelle Bordelon was cited as being Innovator of the Year, and Daniel Brockhoeft was awarded for his stalwart leadership in the Loss Control Department. Amy Perron was the choice for the Best New Employee.
A brand-new award called the Start-Up Partner Award was given to Jay Jodah as he was voted the best employee of LCI to start a small business with due to his go-getter attitude. Employee of the Year went to Chris Messenger because he's always willing to lend help to those who need it.
← News and Insights