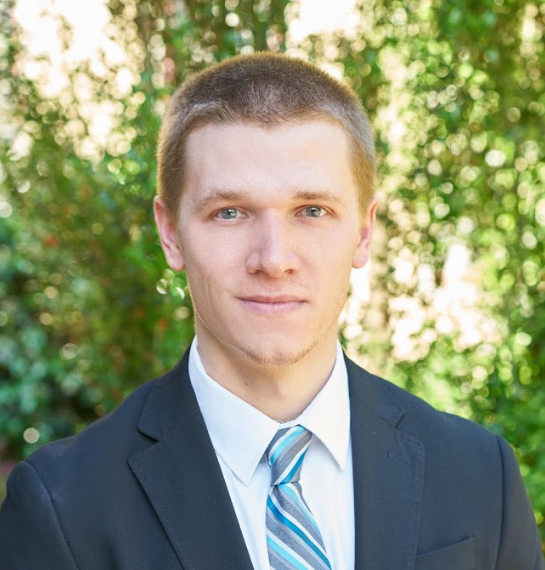 Position: Underwriter Hometown: Yorktown, VA, currently living in Abita Springs
Q. Where did you grow up? What was the best part about growing up there?
A. I moved from Yorktown, VA to Louisiana when I was seven. In Virginia, we lived in a small house next to a large piece of land with horses on it. We would pet and feed the horses as they came by the fence. One of my best memories growing up was sliding around in my shoes on a road that had completely iced over with my uncle. We would slide and slide—it was so much fun.
Q. What does your role as an Underwriter entail?
A. The underwriting process begins by receiving a submission for an applicant from an independent agent. We then research the company to ensure the risk does not outweigh the exposure. Based on the result, we decide whether or not to issue a proposal that is in accordance with the risk of the business. There are many factors to take into consideration such as the type of company, the size of the company, the history of the company, and the past history with LCI, if applicable.
Q. Most policyholders never have any contact with the Underwriting Department. What do you want them to know about the department?
A. We are actually a fun and sociable group and are easy to get along with. We are not tucked away in some dusty back office crunching numbers. We talk, laugh, and enjoy what we do.
Q. How does LCI's Underwriting Department maintain relationships with our partnering insurance agents?
A. The Underwriting Department holds an annual agent appreciation event, which is basically a meet-and-greet type of event. Past functions have been at an upscale restaurant/bar and at a Zephyr's (now known as the Baby Cakes) baseball game. We also attend conferences and participate in different events such as bowling, golfing, and crawfish boils hosted by organizations in the insurance industry. These events really help to 'put a face to the name.'
Q. What makes LCI a good market for Louisiana businesses?
A. LCI is a good market for Louisiana businesses because we are Louisianabased. We have competent, knowledgeable staff that sincerely enjoy coming to work to help keep our members safe and secure. Additionally, we have many educational opportunities as well as some fun opportunities through our member services department, LCIA.
Q. Tell us about your family.
A. My household consists of my wife, my two dogs, and myself. My wife and I recently got married, and we plan on expanding the size of our family in the near future. My extended family in Louisiana is relatively small while my wife's extended family is larger. Our family gatherings sometimes become a little chaotic when we have both families together at the same time.
Q. What does your ideal Saturday look like?
A. I am a bit of a homebody, so I would have to say my ideal Saturday would be relaxing around the house. I would like to wake up early and take my dogs for a walk, maybe do some yardwork, and then spend the rest of the day enjoying my wife's company while watching a good movie.
Q. What is one dream of yours?
A. My mother was born in England and lived there until she was eighteen. I was born in Italy, as my father was in the military. A life goal of mine is to take a vacation to Europe and visit both the city my mother grew up in and the city I was born in.
Q. What is something your coworkers would be surprised to learn about you?
A. I think something surprising about me is that I actually enjoy working with my hands. Since I work a desk job it may not seem that way, but I enjoying working on my vehicles and building things in the backyard.
Kevin Fletcher can be reached at kevin@lciwc.com or 985-612-1589
← News and Insights