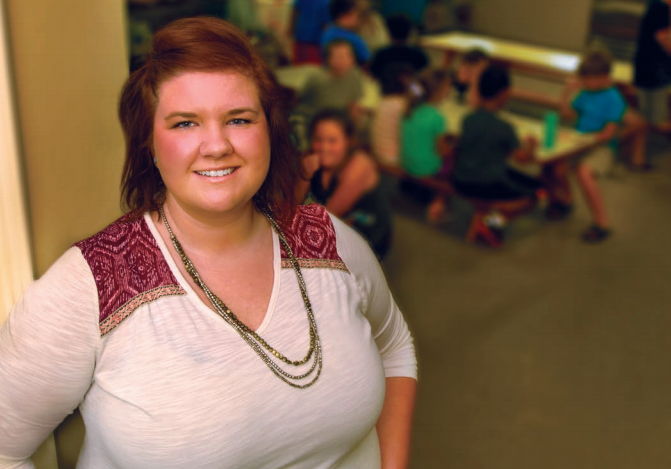 Wonder Woman
About Wonder Years
Wonder Years Child Development Center offers care for children ages 6 weeks to 12 years, including before and after school and summer camp. The two facilities in Livingston Parish serve approximately 250 children and are led by owner, Christy Miranda.
A Long History in Childcare
When she was just 15 years old, Christy took a summer job at Wonder Years (under a different name then) in Watson. It was owned back then by a close friend's mother, "Ms. Bonnie," as Christy knew her. For a class project in high school, Christy identified childcare as her career of choice. "During my senior year in high school, I said, 'I would like to own my own daycare someday.'" The project required a mentor, but the rules of the project prohibited Christy from selecting her current employer, Ms. Bonnie. Instead, she selected Ms. Bonnie's son, Wyatt, who worked in real estate and owned his own child care facility. After graduating high school, Christy went on to work for Wyatt full time. She got her real estate license to be able to help him in both worlds: daycare and real estate.
Christy's Takeover
At the beginning of 2014, Wyatt decided to sell some of his facilities and offered Christy an opportunity to take over the centers she wanted. Christy selected the Watson location because of her history there and Walker because she was involved with the location before it ever opened.
Shortly after taking ownership of the businesses, during an insurance inspection at the Watson location, the inspector asked if she was new to owning the business. Christy was afraid this question would be followed by bad news. Instead, the inspector—also a pastor at a local church—offered to donate materials that he couldn't use at his church. He had enough flooring for all the carpeted classrooms, along with other needed materials. "This stranger had exactly what we needed—he was an angel sent down to me. The updates to the facility helped us increase enrollment."
A Family Business
Taking ownership of a business was not without its challenges for Christy: she quickly began wearing all of the hats at the two locations. Christy's husband, Marco, worked full-time elsewhere and helped with maintenance on weekends. In 2014, he took a two-week vacation to work on the facilities. The list had doubled after two weeks and they knew that it was time for him to join Christy at Wonder Years full-time. In addition to working on the properties, Marco also makes custom shelving and furniture for Wonder Years. Christy explained, "I love to design things, and Marco builds them. We make things for other daycares, businesses, and homes."
Learning Through Play
Wonder Years offers a developmentally appropriate curriculum to all of its students. Wonder Years uses a custom-designed curriculum that allows the children to learn through play. With activities, songs, and books revolving around a monthly theme, Wonder Years' teachers offer its students an interactive, hands-on learning experience.
To learn more about Wonder Years Child Development Center, visit wonderyearskids com.
← News and Insights