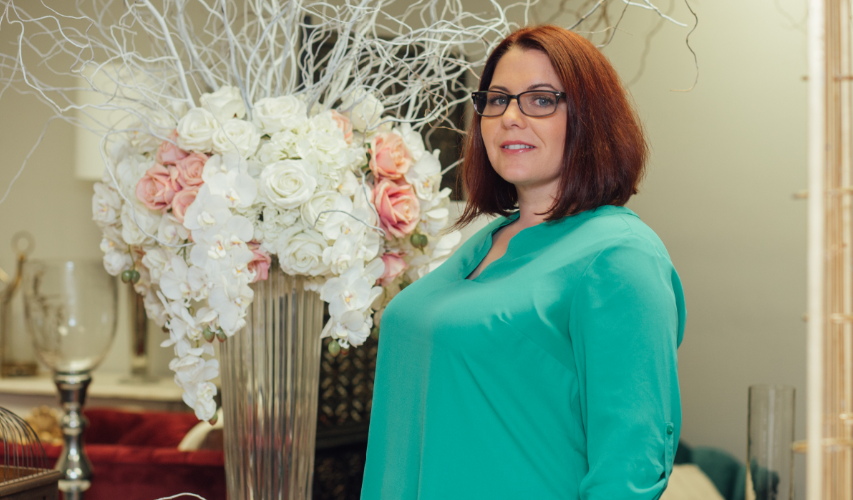 It seems like no matter what time of the year it is there's a party going on somewhere in south Louisiana. From festivals to weddings to championship sports matches, there's always a reason to get together and celebrate. LCI's member Firefly Ambiance helps make those thousands of events fabulous and unforgettable by providing a beautiful environment that transports the attendees to another place.
Firefly Ambiance was founded by Jennifer Vu just seven years ago, and it has taken her to places beyond her loftiest dreams.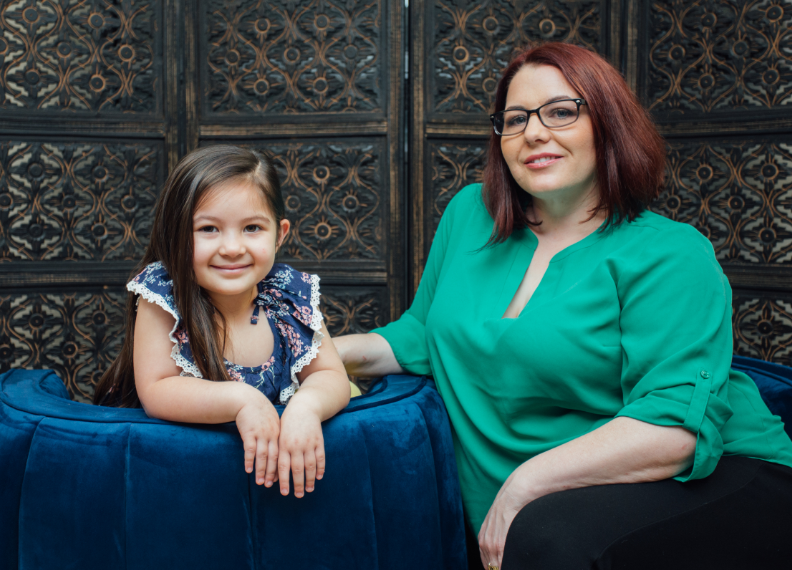 Not Just A Small Town Girl
Jennifer Vu grew up in a small town just north of Hammond, Louisiana in Independence. Living in "the country" in a house next to her grandparents wasn't nearly as idyllic during her formative years as she thinks it is now. "When I was a kid, I didn't like a lot about it because I felt like I was in the middle of nowhere. I felt like it was just too far in the country. Now I kind of understand why my parents lived out there. I think it's important for kids to grow up in a slower pace of life." After graduating from Loranger High School, she enrolled at Southeastern Louisiana University in Hammond in 1999, but she didn't complete her major. She explained, "I went to Southeastern University to study accounting. I don't have a degree in accounting. I think I'm two credits away from a degree, but I didn't finish."
At one point in her life, Jennifer was working several jobs while trying to finally earn her accounting degree. Life, however, had other plans for her. "I was going to school, working with a florist on the weekends, and working as an accountant during the week. There was a need in our market for specialty rentals. Nobody really had high-end rentals; it was your basic party décor. The florist didn't have the inventory clients were wanting. and the rental companies didn't have it. So we started out renting large amounts of candles for candle décor because we were absolutely broke at that point. We had no money to really buy into high-end rentals like furniture, bars, or bar backs," she recounted.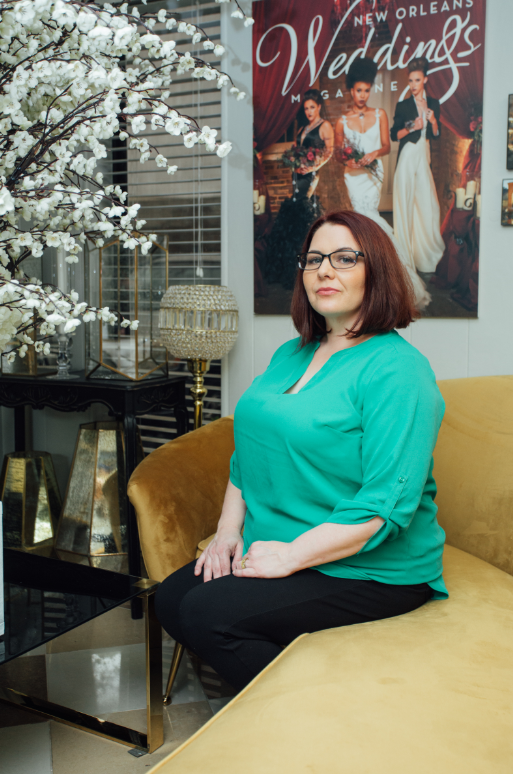 A New Venture
Seeing an opportunity to fill a void in the New Orleans-area event rental business, Jennifer decided to start her own company Firefly Ambiance in 2013 when she was 29 years old. She felt that she had enough experience with event décor and accounting to be able to take on the responsibilities of owning a business even though she had to stop pursuing her degree to do so. She said, "At that point, I only had two classes left which wouldn't even help me run my business. I think that anyone who owns a business either needs a degree in business management or accounting. If you don't have just the fundamentals of accounting and bookkeeping, you don't understand how to run your business and what's legal and what's not. You don't want to end up in trouble because you think you're doing something that's okay but it's not. My daughter Sarah is four, and I always tell her if she wants mommy's job when she's older, she has to go to school and get a college degree."
Firefly Ambiance didn't quite begin with a bang. Building up the business was a slow, deliberate process. "We started our company with nothing. Absolutely broke. Once we got our website up, we were doing photoshoots to produce the look and image that we wanted for our company. So we started with the lower-end rentals so that we could have the money to get into the higher-end rentals. The first super cool event that we did was when the Super Bowl was here in New Orleans in 2013; we did the NFL Honors party in Armstrong Park. My staff and I were totally green out the gate; we didn't know a lot about it."
Jennifer and her staff quickly elevated their services and offerings, taking on events and innovating décor ideas in order to deliver increasingly fancy events. One of her first weddings featured thousands of candles. She recalled, "We did a wedding in 2013, and it was Romeo + Juliet themed. That moment was like, 'This is where I'm supposed to be. This is what I've worked for.' I had to call my sisters to come help me because I was in way over my head. It was probably about 2,000 candles on the altar alone."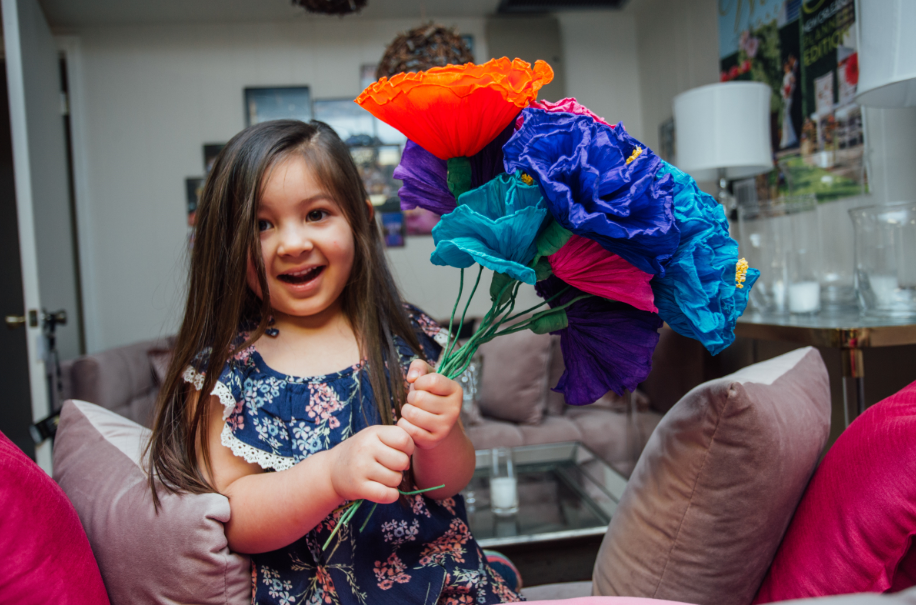 Shine Bright Like A Firefly
As the business grew, Jennifer's husband John whom she met through a mutual friend in college left his career in granite and cabinet fabrication to run production and prop fabrication full-time at Firefly Ambiance in 2014. This change led to even faster growth since they could offer custom pieces that no other company could provide. "We just exploded because I was able to take on more of the style of events that I wanted to take on. We recently added more fabrication so now we can do CNC routing (computer-controlled cutting) and laser cutting. It's funny; coming from a company where in 2012 the power in my house was shut off twice because we couldn't afford the bill. It was either pay the bill at Firefly or pay the bill at home. We chose to pay the bill at Firefly. It's pretty neat seeing the growth that we've had. We were struggling so bad that we couldn't pay our bills or have money to do anything with, and now it's like we want to invest in a shipment of new inventory and you have to fill that 20 or 30 foot container that has to come across. We say, 'Okay, what are we ordering now. Let's find new things to order so we can fill this thing up to the brim.' It's insane to see where we've come from."
Firefly Ambiance has become the go-to event rental company for many major events that take place year-round in the New Orleans area and beyond. Firefly has been asked to do events for Essence Fest, Tales of the Cocktail, celebrity weddings, and even Superbowl LIV in Miami, Florida. She said about her work for the Superbowl and other large-scale events, "82 custom centerpieces made in three days over the weekend for the Superbowl. It almost killed me. Essence Fest and Tales of the Cocktail keep us busy in July when normally we'd be dead. As we started going, we started picking up more corporate events. We've worked for some of the local colleges, we've worked for The Benson Family on a few occasions.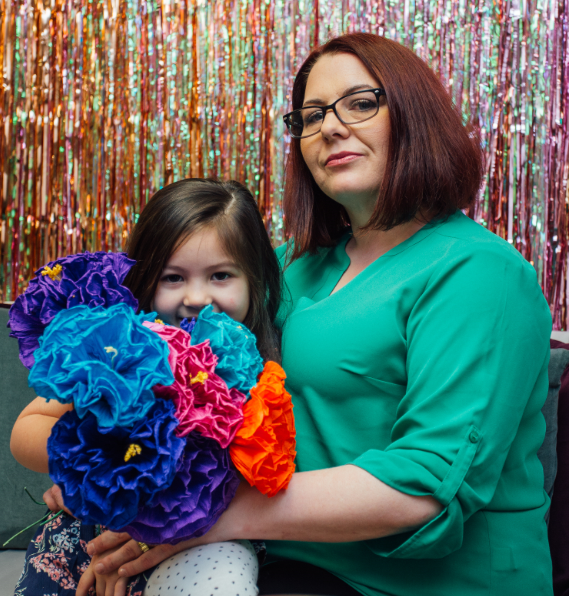 The Good, The Bad, The Not-So Pretty
As perfectly gorgeous as her events turn out, the job is not always glamorous. She explained, "On the last day of Essence Fest, I found myself walking four blocks through the CBD with a rug on my back because I couldn't get my truck down to the venue where I needed to go. It was literally a rug and a sofa. The couch, luckily, I had a cart to put the sofa on."
As Firefly Ambiance expands, Jennifer will not forget what got her to where she is: unparalleled quality. "For us, it's not about quantity. We are more quality over quantity when it comes to providing our clients with not only customer service but day-of service. Quality always supersedes quantity. We like to under-promise and over-deliver. My biggest fear is letting down a client so we always try to go the extra mile for our clients. I absolutely work ten times harder than I ever would have imagined as an entrepreneur. We really strive to give our clients as much if not more than they've planned to get from us."
You can learn more about Jennifer Vu and Firefly Ambiance at Fireflyambiance.com.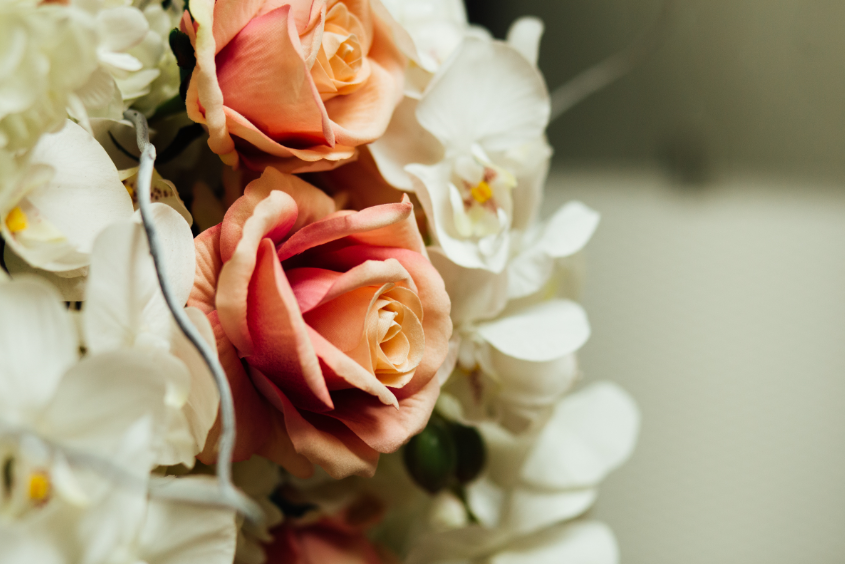 ← News and Insights