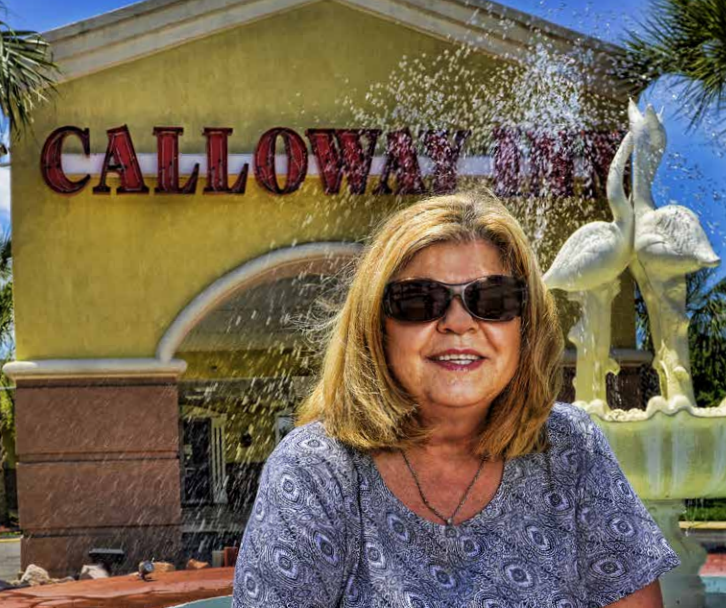 Capital Accomodations
About Calloway Inn & Suites
Located just off I-12 in Baton Rouge, Calloway Inn & Suites is a locally owned hotel that offers tourists, tailgaters, and business travelers a selection of 120 rooms at an affordable price. Glenda Calloway, who purchased the hotel in 1999, owns and operates Calloway Inn in addition to her other real estate and hotel ventures. For the past 10 years, Glenda has enlisted the help of Danielle Bourcy for the day-to-day management of Calloway Inn. This dynamic duo ensures each guest's comfort and satisfaction during their stay.
Customers
Due to its location, affordability, and personable customer service, Calloway Inn & Suites has a wide-ranging customer base with many repeat guests. Some of Calloway Inn's customers include:
Turnaround – Oil companies will rent a block of rooms for their employees whenever they perform a turnaround. Calloway Inn also rents rooms to construction crews doing work nearby.
Destination LSU – During football season, Calloway Inn & Suites is a prime location for football fans of both the home team and away. There is a group of LSU fans from Lafourche Parish who have made Calloway Inn their tailgating headquarters for the past 9 years. This particular group also comes for a weekend every summer for one
member's birthday. They rent the LSU suite, decorated in everything purple and gold.
Tourists and Families – Since Calloway joined booking.com as a listed hotel, they have attracted many more tourists within driving distance. They also sell out when there are special events in Baton Rouge such as the Bayou Country Superfest during Memorial Day Weekend.
Weddings and a Funeral – Calloway Inn & Suites hosts private events of all kinds. This includes banquets, weddings, and they have even hosted a funeral. The function room opens out to the pool for added entertainment during an event.
Unique Personalities
What sets Calloway Inn apart from its competitors is the people and the personalities. The lobby contains a large painting of Glenda Calloway's parents, 60-year veterans of the hotel business. Glenda's 90-year-old mother still walks through the lobby and will share anecdotes from when she owned and managed hotels. Danielle Bourcy has built relationships–and even friendships–with her repeat customers and ensures that they keep coming back. She noted that the fresh shrimp the Lafourche tailgaters bring her is just a perk of the job and of getting to know her customers.
Calloway Inn & Suites is located at 10920 Mead Road in Baton Rouge. For more information about booking a room or hosting a private event, call (225)-250-1632 or visit batonrougehotelandsuites.com.
← News and Insights