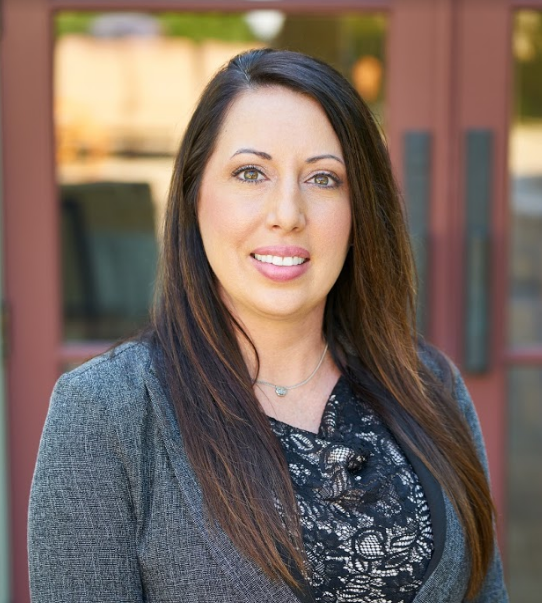 Position: Claims Indemnity Adjuster Hometown: Mandeville, LA
Q. Where did you grow up? What was the best thing about growing up there?
A. I grew up in Mandeville, but I spent my summers at my grandparents' farm in Franklinton, Louisiana. My fondest childhood memories come from the adventures I had on the farm! My siblings and I were able to ride horses while out there, since my grandfather raised Thoroughbreds. There was also a small creek within walking distance where we would go to swim.
Q. Tell us about your family.
A. Both of my parents were born and raised in Louisiana. My parents started having children at a young age, so my grandparents were always a big part of our life. I am the oldest of three. I have a younger sister and brother. I am also the proud mother of a seven-year-old little boy.
Q. What does your ideal Saturday look like?
A. My Saturdays always begin bright and early since my son has no concept of what it means to sleep in! I enjoy doing outside activities when it's warm outside, like gardening. However, that usually gets squeezed in between trips to the park or pool. My favorite Saturday activity has to be going to the snowball stand, though. My family's favorite flavor is rainbow with condensed milk…mmm!
Q. What is your experience in workers' comp claims? What is your favorite part about working in claims?
A. I worked for an orthopedic surgeon as a work comp coordinator before coming over to LCI. This helped me tremendously in understanding the medical aspect of claims as an adjuster. My favorite part about working with claims is that there's never a dull moment. No two claims are ever alike, so I am constantly learning new things.
Q. What is the greatest strength of LCI's Claims Department?
A. The greatest strength of the Claims Department at LCI would be customer service. We personally answer all the calls that come through. LCI offers a Spanish hotline and also provides a toll-free hotline for after hours calls as well. This allows our policyholders and claimants complete access to the Claims Department for almost any situation that may arise during or after business hours.
Q. What piece of advice do you offer LCI policyholders who may have never had a claim before?
A. The Claims Department at LCI wants our policyholders to know that they can call at any time with any questions they may have, big or small. We are here to help you understand what you need to do should you have a claim. One important tip: report everything. Late reporting usually leads to unnecessary litigation. Please also be aware that post injury drug screening must be done the same day of the accident. We also recommend that employers ask their employees to fill out a Second Injury Report right after they are hired. This form may help LCI recoup costs when claimants have had a pre-existing condition.
Q. What is your greatest accomplishment?
A. I used to think graduating from college was my greatest achievement in life, until I became a mom. As a parent you are responsible for teaching your children so many things throughout their entire lives. It is one of the most important roles you will ever play. It is truly inspiring and the most rewarding thing that I have ever been a part of in my life.
← News and Insights