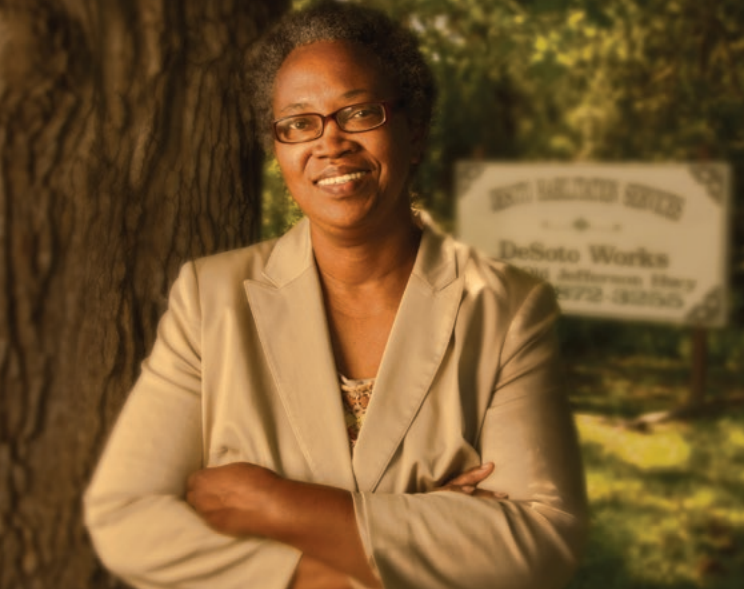 Support for Life
About DeSoto Habilitation
DeSoto Habilitation is a 501(c)(3) nonprofit organization that seeks to improve the lives of the mentally, physically, and developmentally disabled population of DeSoto Parish. As a day-facility, DeSoto Habilitation offers its participants job and life skills, a curriculum tailored to each individual, and a positive and supportive environment. It was founded in 1979 and has been under the leadership of current Executive Director Elisia Minton since 2011.
Founded for Loved Ones
In 1979, a group of advocates for disabled persons came together to found DeSoto Habilitation as a day-treatment facility that would offer support and training for disabled individuals. Members of this group had disabled family members, including children and siblings, who could benefit from the type of training DeSoto offers. From the beginning, the vision for DeSoto Habilitation included job training and business ventures, traditions it continues today. In its initial location, DeSoto Habilitation served 10 participants. In 1991, it moved to its current location, where it has the ability to serve close to 50 participants.
A Customized Curriculum
Executive Director Elisia Minton explained that the overall goal of DeSoto Habilitation is to "meet the unique needs of each participant." That is, the service that each participant receives depends on each person's abilities and/or restrictions. DeSoto currently serves 18 participants, whose ages range from their 30s to their 70s. Most participants are at DeSoto Habilitation from 7:00 AM – 3:00 PM, but their time spent there depends on their work schedule.
DeSoto Habilitation offers its participants transportation to and from doctors' appointments, sports and recreation activities, computer classes at the public library, arts and crafts, and field trips. For some participants, DeSoto's curriculum includes managing personal finances, independent living, and reading and civics lessons. Some of these individuals go on to live on their own. DeSoto Habilitation also runs several small businesses that offer its participants on-the-job vocational training.
On-the-Job Training
DeSoto Habilitation's business ventures have offered its participants job training since the organization's founding. A lawn care service was among the first businesses DeSoto launched, and it continues to teach participants job skills. DeSoto Habilitation owns the lawn service equipment, and a staff member supervises the participants. DeSoto's lawn care service has contracts with several local businesses and state offices to maintain their lawns, giving its participants real world work experience and the organization a revenue stream. DeSoto Habilitation's other businesses function similarly to the lawn service—a staff member oversees the participants—and include janitorial service, baking and selling cookies and cakes, and ironing and pressing clothing. For those participants capable of working outside of DeSoto's businesses, the staff works to find placement based on the skills they teach. In spite of the progress DeSoto sees its participants make, Elisia explained that finding external work can be challenging because "a stigma still exists surrounding disabled individuals."
A Waitlist and Space Available
As noted above, DeSoto Habilitation serves only 18 participants even though it has the ability to take on as many as 50 participants. The reason for the low number is not because DeSoto's services are not needed, and in fact, just the opposite is true: there is currently a waitlist for new participants to join DeSoto Habilitation. Much of DeSoto's funding comes from the state, with the cost for each new participant typically being paid through a state waiver. Unfortunately, the state has ceased funding waivers, except in emergency situations, which means that prospective participants are not given the funding to attend DeSoto Habilitation. Executive Director Elisia Minton says, "We are hopeful that the state can fund the waivers again. In the meantime, we are writing grants and seeking alternative sources of funding."
To learn more about DeSoto Habilitation, visit desoto-habilitation-services.org. For businesses looking to work with DeSoto's participants in workforce training and/or hiring, call 318-872-3255.
← News and Insights