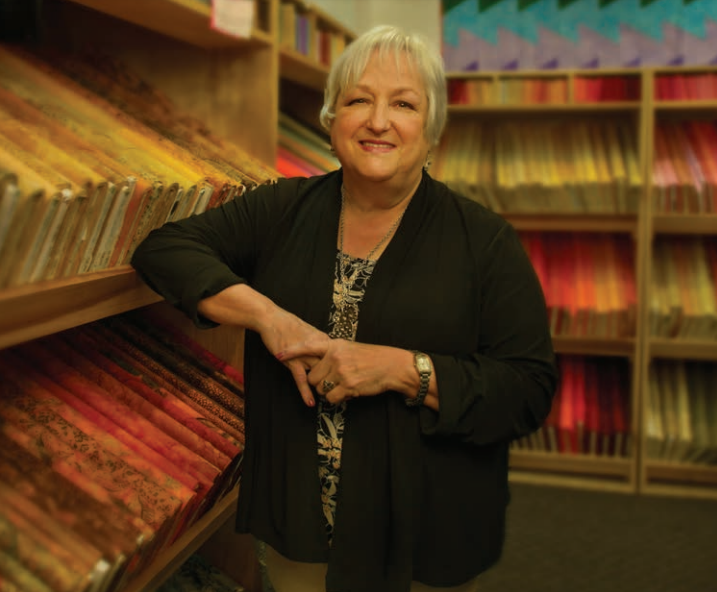 The Thread That Binds
About Sew This
For sewing beginners and experts on the north shore of Lake Pontchartrain, Sew This is the go-to place. A self-proclaimed "creative sewing center," Sew This sells sewing machines and fabrics and offers classes in sewing, embroidery, and quilting. Since opening the store in 2008, owner Mona Jones has grown Sew This into a popular sewing hub and a successful business, sharing her warmth and expertise with her customers.
Opening
Following the 2007 death of her husband, Rick—whose life was cut short by a drunk driver—Mona decided to follow her lifelong dream of opening a sewing shop, something she believes her husband would have wanted. She opened Sew This in November 2008 in a Highway 59 shopping center in Abita Springs. A bookkeeper by trade, Mona utilized her accounting experience to team up with her business partner, who had an exclusive agreement to sell Bernina sewing machines, what Mona has labeled the "Cadillac of sewing machines."
Rapid Growth
Following a successful first year, Sew This took over the neighboring storefront, expanding both product selection and classroom space. Sew This expanded incrementally during the next several years and now occupies the entire side of the shopping center with a large sales area and two large classrooms. "It's like in that baseball movie," Mona explained. "'If you build it, they will come.' The same goes for sewing shops. Our customers found us, and we are happy they have. They have made our expansion both possible and necessary." Mona bought out her original business partner, but she still credits the partner for the early success and growth. To this day, Sew This exclusively sells Bernina machines.
A Sewing Community
Mona is quick to dismiss the myth that sewing and quilting are a dying art reserved for older women. She explained that while she has plenty of customers who fit this description, she works with both men and women, many of whom are middle-aged. She also holds a summer sewing camp to engage children with her craft. Mona, who began sewing at age six with her mother, described a special bond that sewing forges: "I see the work my customers put into their projects. It means so much to them to hand-make something for someone they love. There is definitely a personal connection." Because Mona's staff is so involved in the process—from the selection of fabric to the guidance during classes— her customers feel a connection to the store, which contributes to the Sew This community.
A Tribute to Richard M. Jones
Because Mona Jones opened her dream store after her husband's death, the whole store stands as a tribute to him. Mona explained that she loves going to work every day and helping her customers discover their own tastes in fabric and patterns and helping them through the process of creating something for a loved one. Mona's connection with her customers is especially fitting since she has built her business doing what she loves in honor of the one she loved.
To learn more about Sew This, visit sewthis.net. If you want to view the selection of fabrics and machines, feel free to visit Mona and her staff at 70117 Highway 59, Suite O in Abita Springs.
← News and Insights