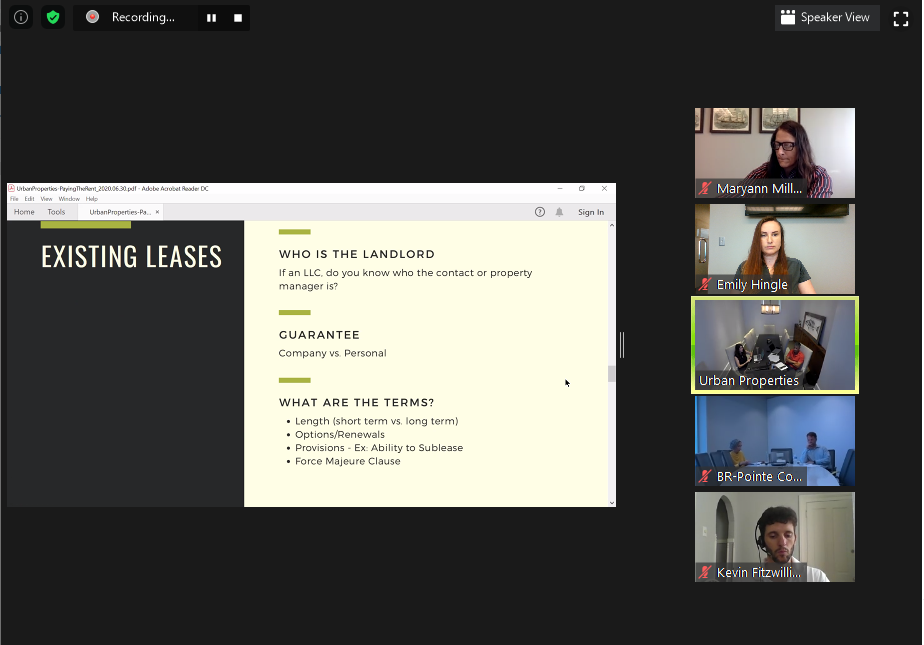 As things are constantly changing for retailers, your lease and utility bills may be a growing concern to your bottom line. LCI and our partner StayLocal invite you to learn about how to talk with your landlord about your lease concerns and make your business energy efficient. The hour-long webinar will feature three guest speakers from Urban Properties, Energy Smart, and Jones Walker LLP.
Urban Properties is a boutique real estate brokerage which represents both tenants and landlords. Eugene Schmitt, its Director, and Genevieve Douglass, Marketing and Operations Director, will present these basic "how tos"– navigate the New Orleans market; find ideal locations for commercial ventures; and position well in the current economic climate.
Raedetha Vasquez is a partner in Jones Walker LLP's Corporate Practice Group where she represents clients in a broad range of commercial, finance, and real estate transactions. David Kerth is a partner in Jones Walker LLP's Litigation Practice Group, where he has litigated commercial lease, real property, construction, bankruptcy, intellectual property, foreclosure/loan workout, and sales disputes since joining the firm in 1997.
Kevin Fitzwilliam is a sustainability professional who connects Entergy's commercial customers with Energy Smart cash incentives for eligible upgrades; he also works with the program's trade allies to help standardize delivery and exceed business customer expectations. Kevin has previously performed private-sector energy consulting, non-profit advocacy, broadcast the first talk radio program dedicated to sustainability, and taught students of all ages.
← News and Insights